Jack Wilshere has the qualities to play in any league, says AC Milan head coach Gennaro Gattuso.
The Arsenal midfielder's contract is due to expire this summer and manager Arsene Wenger indicated on Wednesday the club will not increase their proposal for a new deal, saying "on my side, nothing has changed".
Wilshere was part of an impressive midfield display in the 2-0 win over Milan in their last-16 first leg at the San Siro last week, and has been tipped for a move abroad if he leaves Arsenal at the end of June.
Former Italy midfielder Gattuso, whose combative style was demonstrated to UK fans when he played for Rangers in the late 90s, believes Wilshere's transnational attributes make him suited to any style of play.
"I think he can play in any league," Gattuso said ahead of the second leg at the Emirates on Thursday.
"He might not be super fast, but he has great skills, he's very technical. When he gets the ball he knows exactly where to send it, he gets the right pace, he can change a game.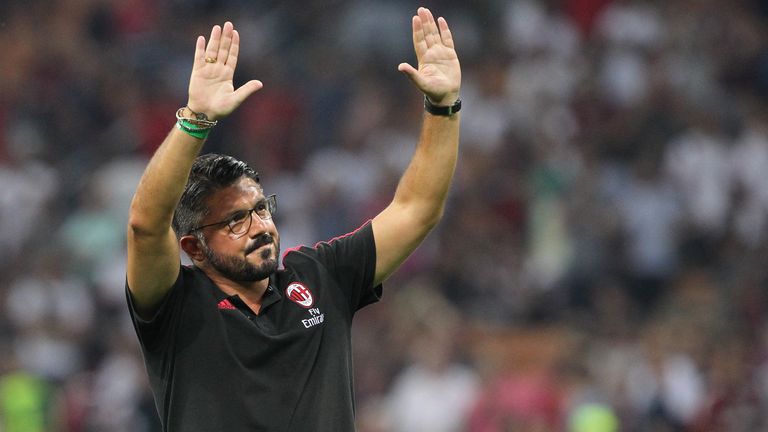 "He can play central midfield or further out. He had a few physical problems but he's got great talent. He can still express a lot and give a lot.
"I don't know how he's going to end up with his contract but I always admire him for his quality.
"He's a very different sort of player. He's got the personality of an English footballer, but the same quality of a Spanish player - two different cultures, which I like a lot."
Gattuso admitted his AC Milan side could not match Arsenal technically or physically in the first leg, but said they will have an alternative game plan to try to pull off an unlikely comeback when the sides meet again.
"We know it's going to be difficult but in football there is nothing better than giving all yourselves and changing history," he said. "We don't come here just for fun or for a little journey.
"They looked like they were running twice as fast as us and we know we're playing against a side with great quality.
"But for me, my players and my staff, nobody underestimates the size of this task. We'll try something different."