Malcom wants to join an 'elite club' amid interest from Arsenal, Tottenham and Bayern Munich
Last Updated: 21/03/18 12:31pm
Arsenal and Tottenham target Malcom says he wants to sign for an "elite club in Europe" and is currently learning English ahead of a possible move to the Premier League.
French club Bordeaux refused to sell the Brazilian winger during the January window despite reported interest from Manchester United and Bayern Munich, in addition to Arsenal and Tottenham.
The 21-year-old signed a contract extension until 2021 in September, but has hinted he could leave Bordeaux at the end of the season if Europe's biggest clubs come calling.
"I want to play for an elite club in Europe, win the Champions League and play for the Selecao," Malcom told Sky Sports Germany.
"When I play for a big club, my chances improve. I want to thank Bordeaux for everything. First I want to finish the season with the best possible result and then I am going to sit down with my agent and family.
"Together we will make a decision."
Malcom believes he would be able to settle quickly in England, should an offer arrive from the Premier League.
"I am learning English, because it is the most important language in the world," he said. "Wherever you are, with English you can get along. So that is very important for me.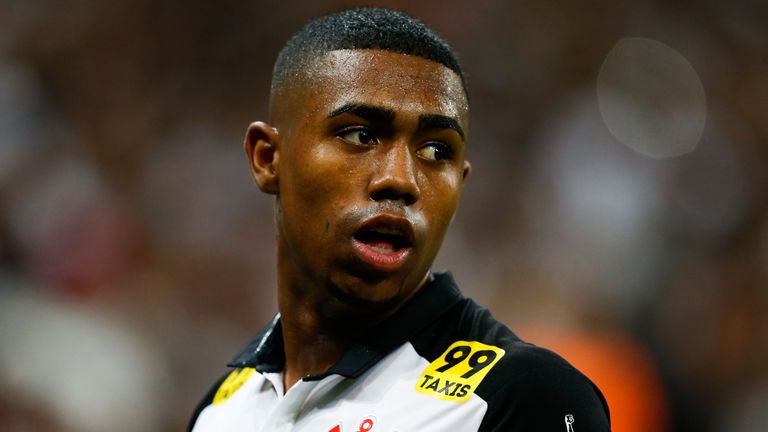 "I have learned the language very quickly, had no big troubles. French was much more difficult. So I would manage to live in England. But in the end I can integrate everywhere."
Bayern Munich have reportedly held talks with Malcom's agent over a possible move to the Allianz Arena and the winger admits it would be a "dream come true" if he signed for the German giants.
"Bayern is one of the biggest clubs in the world. That would be a dream come true, to play there one day," he said.
"Everyone knows Bayern Munich. It makes me happy, that they consider me. I will continue to work hard, so - who knows - a transfer might become reality some time."