Lawyers for Marouane Fellaini battle to continue legal action against New Balance
By Lia Hervey, Sky Sports News Reporter
Last Updated: 21/03/18 1:18pm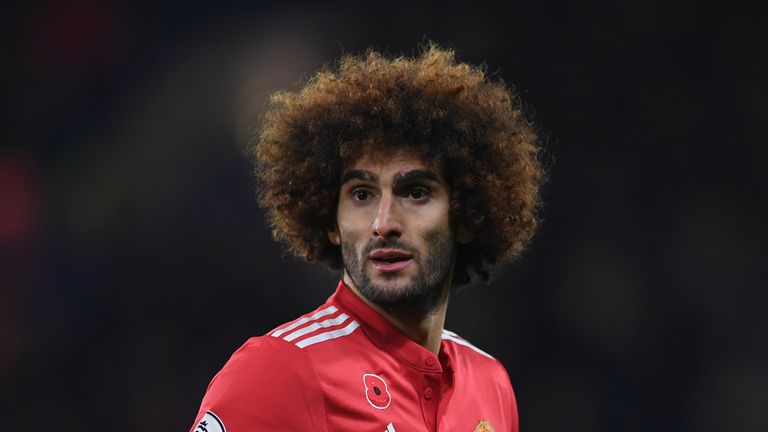 Lawyers for Manchester United midfielder Marouane Fellaini have urged a judge to let them continue with legal action against shoe manufacturer New Balance.
Rosalina, an investment company representing Fellaini, claim bosses at the sportswear firm breached an agreement to make payments if the Belgium international wore New Balance boots.
However, lawyers representing New Balance have told the court Rosalina's claim had no "reasonable grounds" for asserting a contract had been concluded for Fellaini to be an ambassador for their brand and asked for the case to be struck out.
Rosalina's lawyer, Andrew Onslow QC, told the High Court judge in London they believed a contract had been made with New Balance and Fellaini, despite the fact that New Balance had not signed.
They highlighted the fact New Balance had launched their Spring Fall 2017 catalogue including Fellaini.
"Why would New Balance launch a catalogue if they did not believe they had some long-term commitment to Fellaini and him to them," Onslow QC said.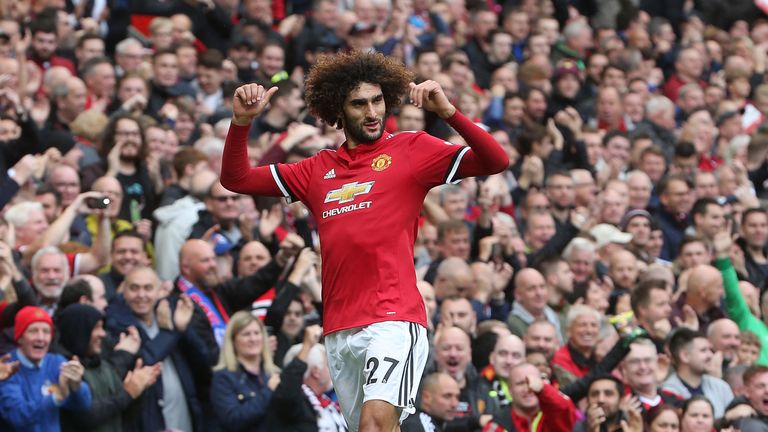 They also claim WhatsApp messages with a New Balance employee discussing the delivery of new boots suggest an implied contract.
"There is no suggestion a deal was not done," Onslow QC added.
"At that point on September 16 they believed they had a deal, a final binding deal and signatures were to follow as a matter of course.
"Why did they continue to exploit his rights, if there was no contract."
They submitted the case should continue to trial where a decision could be made on whether a contract existed or not between the two parties.
Ian Mill QC for New Balance told the court at an earlier hearing that, "there were no reasonable grounds" for asserting that a contract had been concluded.
The judge Mrs Justice May reserved judgement and will rule at a later date whether legal action should be halted.
Fellaini has not been at the hearing at the High Court in London.