Jamie Redknapp questioned where Chelsea turn next with pressure mounting on Antonio Conte following the Blues' 3-1 home defeat by Tottenham on Super Sunday.
Redknapp said any incoming manager would be forced to adopt the back-three style Chelsea have favoured under Conte, and that the Italian's replacement would likely be given a maximum of two years to exert their influence at Stamford Bridge.
Roman Abramovich has seen off 11 managers since he took ownership of the club in 2003, developing a reputation Redknapp said made managers feel their "legs are cut off" within two years of taking the top job.
Less than 12 months since Conte won the Premier League at the end of a dream first season in English football, the 48-year-old looks like he will be only the second under Abramovich's tenure to miss out on Champions League qualification.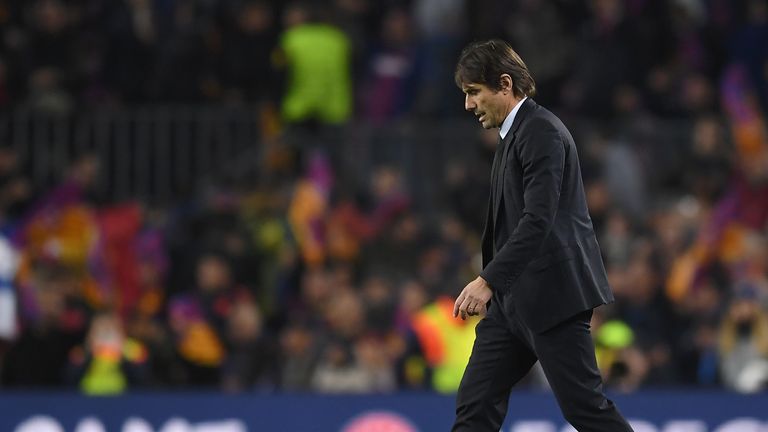 But if that is enough for the Russian to show him the door, Redknapp said on Super Sunday he was not sure where Chelsea could turn next.
He said: "They wanted to go for Conte, who's a Mourinho-type figure, demonstrative, gets the crowd going, and then they might go for someone different just to calm everyone down, like an Ancelotti.
"But I don't know where they go now, even from a tactical point of view. Chelsea work as a back three, so you've got wing-backs who can't really play in a four, so you have to change how you play, unless you bring in an Allegri at Juventus and work with a back three.
"If a manager wants to play with a four, it changes everything you've been working on in the past two years. It makes it very difficult to change that quickly, the players here are so used to playing with a three and playing in that manner, it makes it hard if you bring in a manager who doesn't want to work with those restraints."
Conte said in the build-up to Sunday's game Chelsea deserved to be in the position they were in, and repeated those comments in his post-match interview following the defeat.
Redknapp said the Italian was clearly "not happy" at Stamford Bridge, and that this had contributed to their issues, which have left them 28 points off the top of the Premier League with seven games to go.
"There seems to be problems in the squad, the manager's not happy, and that transmits to the players," he said. "I've been in that kind of dressing room before, and it's toxic.
"It looks like he wants out, and it's a shame because he's one of the best managers around. But there's no doubt, you manage this club for one, maybe two years - and by manage I mean control - and after that, it feels like they cut your legs off.
"You can't do anymore, and someone else comes into the equation. I don't know where they go next, because they've been through so many exceptional managers."