How 'walking' Lionel Messi was a super sub for Barcelona at Sevilla
Last Updated: 02/04/18 12:41pm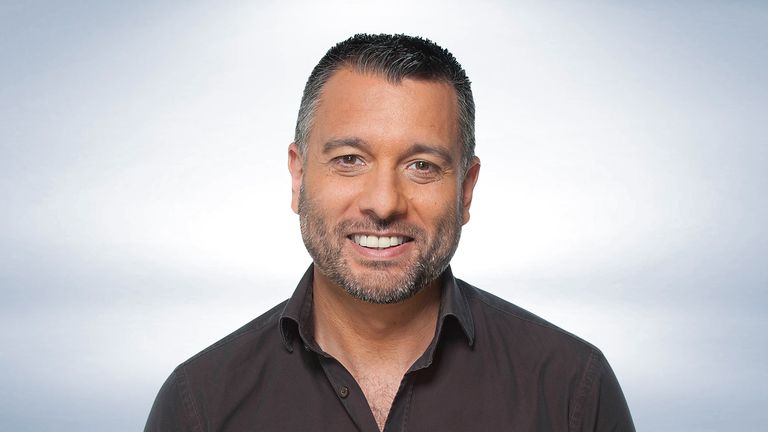 In his latest 'Five things from La Liga' column, Guillem Balague analyses the fantastic form of "super sub" Lionel Messi, as well as Gareth Bale's improvements, Sevilla's striker problem and a couple of promising players at Valencia…
More Messi magic
Diego Simeone said recently that there is a league with Messi and a league without Messi. For those that still don't see what Messi does and say that Diego Maradona used to win games on his own, you listen to the words of Simeone and realise that Barcelona win titles because they have got Messi.
We said in the preview last week that Barcelona have depended a lot on Messi, Marc-Andre ter Stegen and Ernesto Valverde - the three key men for this season. There's also Sergio Busquets. Without him against Sevilla the lack of control showed, and while Ivan Rakitic is good with the ball, without the ball he hasn't got what Busquets has - the ability to step up and press high, to break counters and attacks. Busquets is extraordinary, the best in the world at that.
Messi, though, has scored in the last six consecutive games and has nine in his last seven. This run came on the back of not scoring for five games before the first leg of the Champions League last-16 clash against Chelsea. Then he scored three against Chelsea over two legs and hasn't looked back.
Is he a super sub? There's an interesting stat that he has scored nine goals in the 13 occasions that he has come off the bench. So yes he is a super sub, because he is fantastic and he makes an impact when he comes on.
He was given two instructions before the game against Sevilla because of his unspecified muscle complaints, which it seems is just fatigue. To not risk anything he was asked not to do long sprints and not to change pace very quickly. He did that, and in the 54 seconds between the two goals, if you watch him, he walks.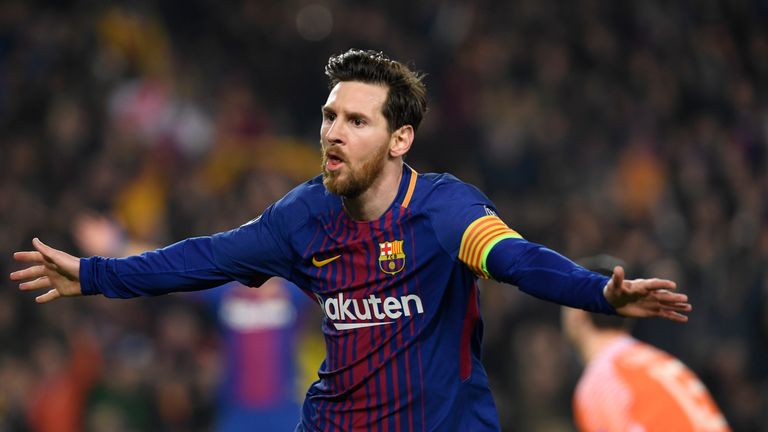 He was asked not to do long sprints and not to change pace very quickly...in the 54 seconds between the two goals he walks.
Guillem Balague on Lionel Messi
That's probably for two reasons - he didn't want to force his body through anything and, as I mentioned in my biography of him, he has his emotional volume lower than the rest of the team, which allows him to analyse things with a clear head.
At that point I imagine he thought we will have another chance and he just walked when Sevilla restarted the game and only changed his pace when he received the ball for the second goal.
Bale needs consistency
Bale did not rebel against his situation at Real Madrid where he has not been playing so much, he seemed apathetic to it, but then he comes back from the hat-trick against China with Wales, where he is in a different mental mindset and is more of a natural leader, and against Las Palmas he played one of his best games for Real Madrid.
He is not the kind of guy who will ever become a leader at Real Madrid because he doesn't have that in his personality. With Wales the team offers him the main stage, they take him there and look after him. At Madrid, if he wanted to be a leader, he would have to dispute it with bigger personalities. He hasn't done so and without that feeling of being very important you get less from Bale.
But he scored two goals against Las Palmas, one a penalty, and that takes him to 10 in the first three months of the calendar year, which is his record at Real Madrid. He played on the left as Cristiano Ronaldo was out. He prefers the centre but having to choose between right and left he prefers the left.
The frustrating thing about Bale is that he shows his potential in those games, when the best Bale appears, but he hasn't done it consistently. Can he keep this going until the end of the season? Then we will be talking about a Bale who deserves to be in the top five in the world.
Meanwhile, he needs to show the consistency that he hasn't shown at Real Madrid, which makes everybody think that Isco will start against Juventus on Tuesday. Only in three of the 15 cases that the BBC have been able to play together have they done so. Isco has recovered his form and confidence and everybody thinks Bale will be on the bench against Juventus, but the performance against Las Palmas must have Zinedine Zidane thinking.
Sevilla's striker issue
If Sevilla had a No 9 and were more effective in front of goal they would have won easily against Barcelona. They played really well. It was just in the last third they failed.
If you look at the Champions League quarter-finalists they are the only team without a striker with 10 goals or more this season. Wissam Ben Yedder has eight in the Champions League but he is not a regular starter. Sevilla are doing very well considering that, but it does make the difference. Playing well helps but to finish games you have to score.
Atletico protests
There were protests at the Wanda Metropolitano at the weekend because Atletico Madrid have decided to change their corporate image, including the badge. Fans have got fed up with the fact they were not consulted and generally Atletico Madrid is getting away from them. It's not just the new stadium which they feel hasn't got the same soul of the previous one, it's the image and the fact that a lot of fans feel the people in charge do not work closely enough with the fans.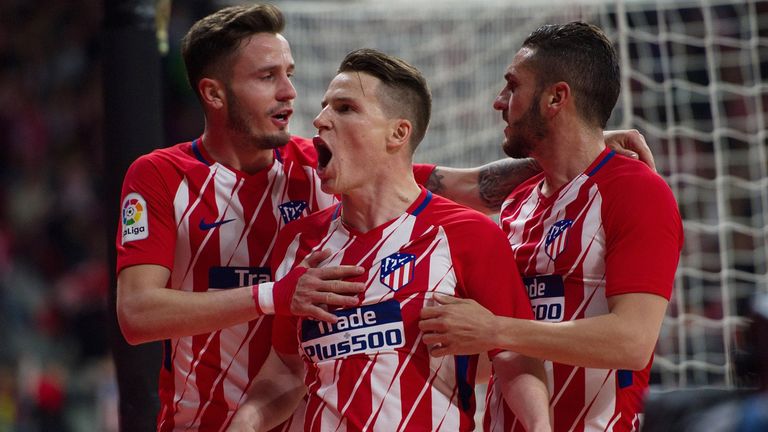 There is an opposition to president Enrique Cerezo and the Gil family, who have been in charge of Atletico Madrid for so long, and that was shown in the stadium. There were chants against them and a petition that has been signed by more than 27,000 people. It's too late perhaps because the corporate image is all over the place and shirts have been printed with that logo on, but it's a sign that fans feel Atletico Madrid is losing contact with the fanbase.
Valencia duo impress
Rodrigo scored again at the weekend as Valencia beat Leganes. He did very well with Spain and he should be considered for the World Cup. I think it will be either Iago Aspas or him. He could be the replacement for Antoine Griezmann at Atletico. They want him, let's see if they can convince him to come and Valencia to sell. Valencia need to sell one of their stars to comply with Financial Fair Play.
Also at Valencia, Ferran Torres is now ahead of Andreas Periera, and Valencia don't want to renew his loan with Manchester United. Toni Lato, the young full-back, also gets used as a winger, but Torres is preferred to both of them.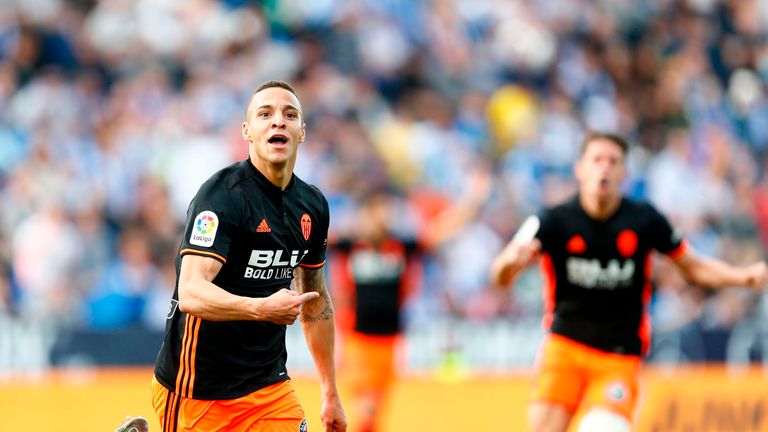 He is 19 years old and did very well against France in the international break for Spain Under-19s even though they did not make the European Championships. He was the best player for Spain at Under-19 level and the only one playing regularly in the top division.
He has played six out of the last seven games, 11 in total this season, and quite clearly Valencia want to keep him. They renewed his contract until 2020 and put in a buyout clause of 25m euros, but Liverpool and others are keeping a close eye on him. He is a dribbler, fast on the wing, can play on either wing, and he has got ability and intelligence. He can also play inside if needed, so he is a modern winger.