Paul Pogba's price has gone up, says Manchester United boss Jose Mourinho
Last Updated: 07/04/18 9:55pm
Jose Mourinho says Paul Pogba's valuation has "gone up" after the midfielder inspired Manchester United to an thrilling comeback in the 3-2 win over Manchester City on Saturday.
Pogba, who joined United from Juventus for £89m, has failed to produce consistent performances at United this season, and City manager Pep Guardiola claimed on Friday he had been offered the player in the January transfer window by agent Mino Raiola.
Mourinho could not resist commenting on the speculation surrounding the player's future, after he scored two goals in the second half.
"I was not asking for Paul to improve as I was already happy with what he was doing," he said. "If it's true his agent (Mino Raiola) has offered him to some clubs, then his price has gone up.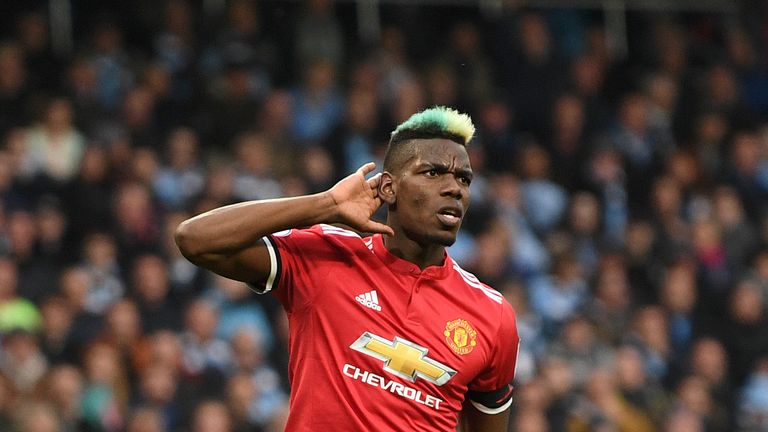 "I thought that at half-time my midfield players couldn't play better than they were. I thought they could not improve a lot from what they did in the first half.
"I was asking more from my central defenders because in the first half they were shaky with the ball at their feet and I needed more from my wingers, so we collectively improved in the second half."
Pogba, who shared a warm embrace with Guardiola on the pitch after the match, was at the heart of United's rally producing a more dynamic, tenacious display, having looked subdued in the opening 45 minutes.
He even had a sighter, testing Ederson with a smart shot before his double transformed the contest, with just 97 seconds separating his two goals.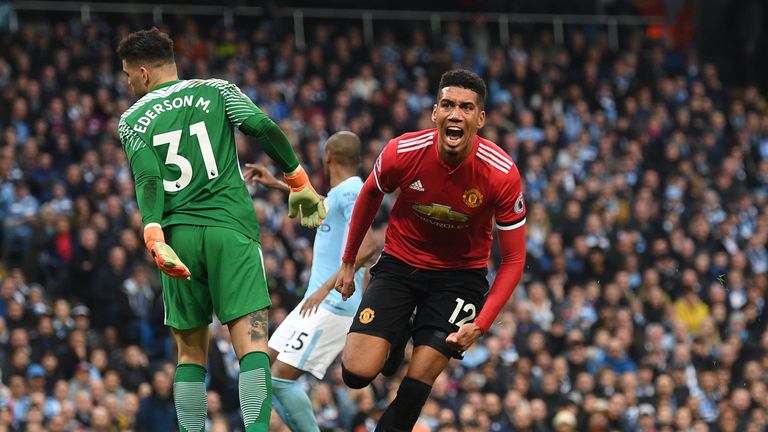 Mourinho acknowledges the victory will do little change the destination of the Premier League title this term, but feels the pulsating victory can act as a statement of intent heading into next term.
"The number of points they're going to have is going to reflect how much better they were than the others," he added.
"The question is whether we can improve enough to catch them. I don't know but we're going to try and this result means the boys can have two days off with a great feeling.
"I'm pleased for us as a group that we will finish in the top four and have a great chance to finish second with this result. I'm pleased for the fans as it's important to get a result against a direct rival."