Everton's Sam Allardyce expecting tough summer of transfer dealing because of World Cup
Last Updated: 21/04/18 11:52am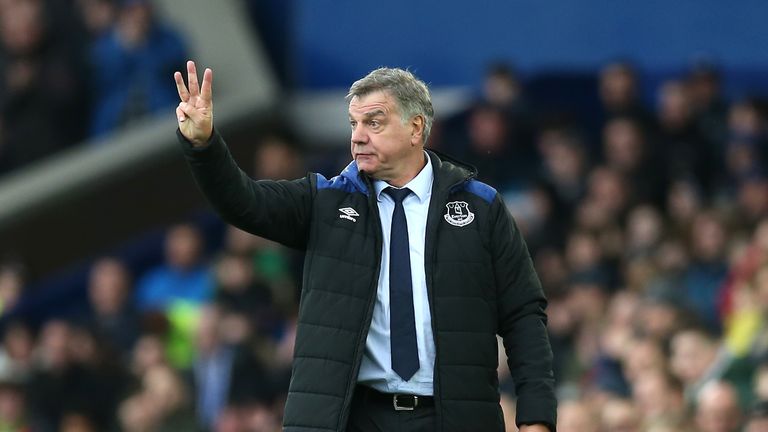 Sam Allardyce says recruitment is going to be vital for Everton this summer and expects it to be complicated by the World Cup.
Allardyce is planning for 2018-19 despite almost continual speculation over his future as he comes to the end of his first season at Goodison Park.
Everton, then under the management of Ronald Koeman, were one of last season's biggest spending clubs, but their outlay failed to improve results and saw the Dutchman fired in October.
Allardyce has overseen something of an improvement, with Everton sitting ninth as the season winds down, and he will look to add to January signings Cenk Tosun and Theo Walcott when the market reopens.
"It will all be about recruitment. How good it is, what we can achieve, what funds are available," said Allardyce, whose side face Newcastle United on Monday Night Football.
"We have a difficult summer by the fact the World Cup's on and it's okay saying we want to do this business or that business, a lot of the summer months you try to achieve what you can and then all of a sudden you do business you never expected to.
"What your targets might be at the beginning of pre-season or the end of this season, by the time the middle of pre-season has happened those targets could very well change.
"But, being in a World Cup year, recruitment's going to be difficult, to say the least."
Allardyce said earlier in the week that he would be "extremely disappointed" if he was not able to continue as Everton manager next season, having achieved the goal set out for him when he took over.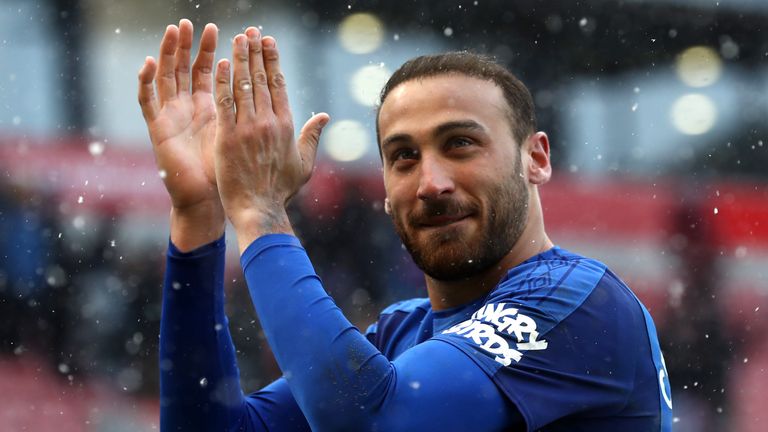 And he hopes sound recruitment can help avoid the struggles Everton went through early this season, with Koeman's dismissal having come with the Toffees entrenched in the bottom three.
"We achieved our first and only goal at the beginning from the very start. Safety was the ultimate for 13 games and 12 points from when I got here," Allardyce added.
"That was similar to other clubs I'd arrived at a similar time. We have done it in quick time when you see others striving and worried and we are not.
"What we are striving for is to finish the season as best we possibly can and acquire as many points as we can then deliver the pre-season of ins and outs.
"As time moves on and a new season arrives we have to make big decisions amongst us all and all pull in the right direction to make those decisions and say how do we get Everton better next season than this?
"I don't feel anything but great respect for the club and it's need and desire to have as much success as it possibly can."