Arsene Wenger will have no shortage of managerial offers, says David Dein
By Rory O'Callaghan
Last Updated: 23/04/18 8:39am
Arsene Wenger will have "no shortage of offers" if he decides to continue his managerial career away from Arsenal, according to former club vice-chairman David Dein.
Wenger announced his intention to step down from his current role with the Gunners at the end of the season, bringing to an end his 22-year spell in charge of the club.
Wenger refused to be drawn on his future plans in the wake of Arsenal's 4-1 win over West Ham on Sunday, but Dein believes there will be attractive offers on the table for the Frenchman.
"He is going to be 69 in October and he is extraordinarily fit. He has a very active mind and great knowledge of the game," said Dein.
"Over the last few years I know for a fact that he has been approached by some of the biggest clubs in the world - I think Real Madrid, Paris Saint-Germain, the England national team wanted him at one stage.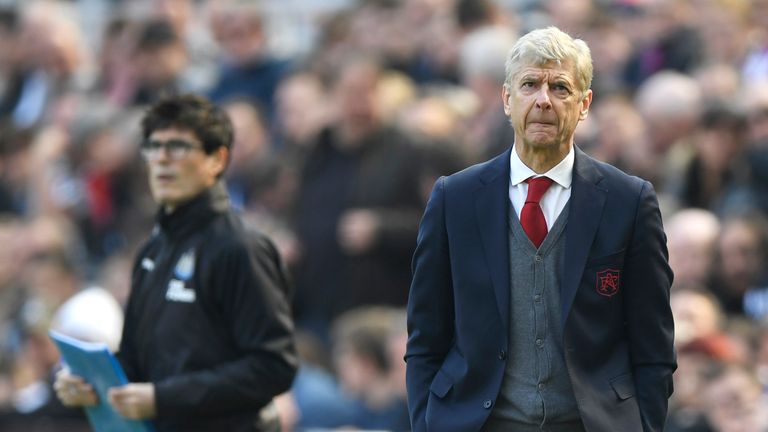 "There will be no shortage of offers."
Dein appointed Wenger as Arsenal manager in 1996 and the former Monaco and Nagoya Grampus Eight boss subsequently guided the Gunners to the League and Cup double in the 1997-98 season.
Arsenal have won a further eight major trophies under Wenger and Dein believes the manager has left an indelible mark on the club.
When asked how big Wenger's legacy will be at the Emirates, Dein replied: "Enormous.
"I think it was so aptly and eloquently put by Richard Scudamore, the chairman of the Premier League, earlier this week. His legacy is not just for Arsenal, but for global football.
"His style of play, his mannerism, the way he has conducted himself, his integrity, his honesty, the way he handles players, his concern for youth development.
"What he has done for the club is immeasurable."
Dein added: "His results speak for themselves over the years. He has been enormously successfully and will undoubtedly go down in history as the greatest Arsenal manager ever."