Jose Mourinho is not a traditional Manchester United manager, says Craig Bellamy
By Ron Walker
Last Updated: 26/04/18 7:32am
Craig Bellamy says "desperation" to get back to the top of English football led Manchester United to turn to Jose Mourinho - and that he is not a traditional United manager.
United are in pole position to finish second in the Premier League this season, for the first time since Sir Alex Ferguson retired in 2013, but the pragmatic style of play Mourinho has been long renowned for has come under fire at Old Trafford.
Bellamy told The Debate how United were driven to appoint the Portuguese manager out of desperation to put themselves back in title contention, having finished no higher than fourth in the past five years.
"With United, they're used to winning trophies," he said. "And of course, he'll look and say I've done it but the league is what it's about. The Busby way, the songs the fans sing, that's their identity. Their history is incredible.
"I believe their desperation to get back on top, to the top of the league, is why they went for Mourinho. They said forget about the identity, don't worry about what's gone on before, this is what we need right now, just get us there.
"I'm not going to sit here and say Mourinho isn't a brilliant manager, of course he is, but in my own terms he's not a Manchester United manager - what I'm used to, what I've watched this great club produce, their identity and how they play, how they've stuck to it down the years.
"He is the opposite to what their supporters sing, or used to sing. They set the identity, it's their club."
Ray Parlour, who played in a number of huge encounters against United as a former Arsenal player, said the club's style was unrecognisable from that which he came up against under Ferguson.
He added: "Manchester United have had so many great teams over the years, and look at this team - it doesn't even compare.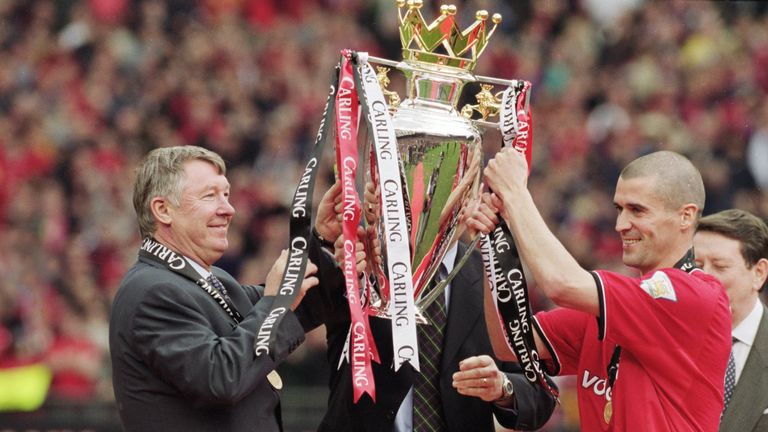 "In my era, Scholes, Keane, Giggs. I know football has changed, but it was always quick football with United back then. It's a lot slower now. There have been some really poor performances, West Brom sticks out, where the build-up was so slow.
"Man United fans will be looking at it thinking: 'We need to be better.' But if they do win the FA Cup it'll be three trophies in two years, and that's not a bad result."