Chelsea would be welcomed into Wembley 'with open arms', says Shahid Khan
By Sky Sports News
Last Updated: 28/04/18 9:26pm
Shahid Khan has insisted Chelsea will be welcome to use Wembley as their temporary home, should he be successful in his bid to buy the stadium.
It was revealed on Thursday that the 67-year-old - who owns Championship side Fulham as well as NFL side the Jacksonville Jaguars - was in discussions with the FA to take the national stadium off their hands.
Wembley is seen as a likely home for Chelsea when they temporarily leave Stamford Bridge during its planned redevelopment and Khan says the Blues would be welcome guests should he take ownership of Wembley.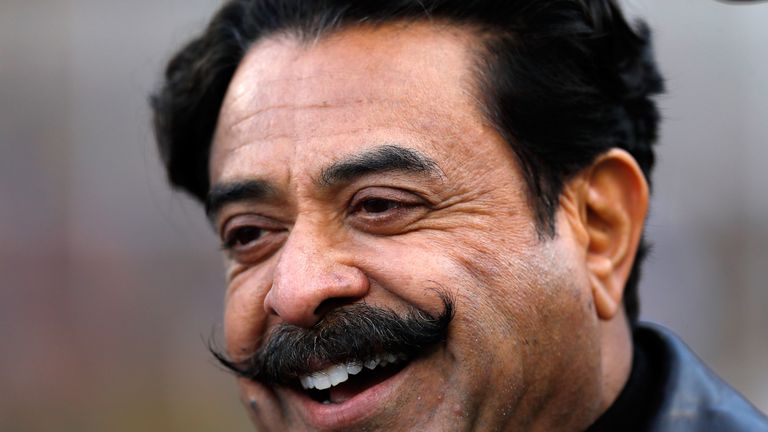 Khan said: "We welcome them with open arms. It makes the stadium more useable, it gives us more exposure and it's part of the mission to help English football.
"Building better stadiums for clubs is part of the mission. Spurs have just gone through it, and Chelsea we welcome."
Such is Khan's desire to allow clubs to use the stadium, he even joked Fulham's Championship rivals Millwall would be welcome to move in.
Khan said: "With the season Millwall's had - they're ambitious - they'd be welcomed. They'd have to behave, but they'd be welcomed too!"
The NFL is keen to expand into the UK, and Khan's proposed purchase of Wembley could see his Jacksonville Jaguars side regularly play in London.