Arsenal captain Laurent Koscielny out until December after Achilles surgery
Santi Cazorla also ruled out of last two games and might not play for Arsenal again with contract expiring soon.
By Andy Charles
Last Updated: 08/05/18 11:37am
Arsenal captain Laurent Koscielny will not play again until December after being told he needs surgery on his Achilles.
Koscielny was injured during Arsenal's Europa League semi-final second-leg clash with Atletico Madrid in Spain last week.
The France defender has battled Achilles inflammation for more than a year, and an operation on Tuesday will see him sidelined for at least six months.
"Koscielny is, of course, devastated because he needs surgery," said Arsenal boss Arsene Wenger.
"That means he will be out for six months. You will not see him before the end of December, or maybe the beginning of December at best.
"It's certainly the final year he would play for the national team, but you never know. He now misses the World Cup as well.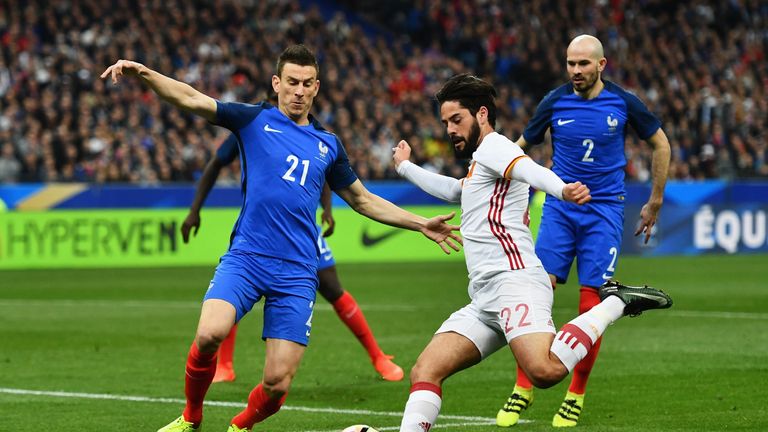 "The recovery will be full because the advantage of the surgery is that it heals the inflammation.
"Sometimes people have surgery when they don't need it and they think, 'Oh it has healed' and it has healed basically because they didn't move and it healed the cause of the inflammation. On that front, it is no problem, he will cure."
Arsenal will also not have midfielder Santi Cazorla available for their last two games of the season, and he may have played his last game for the club.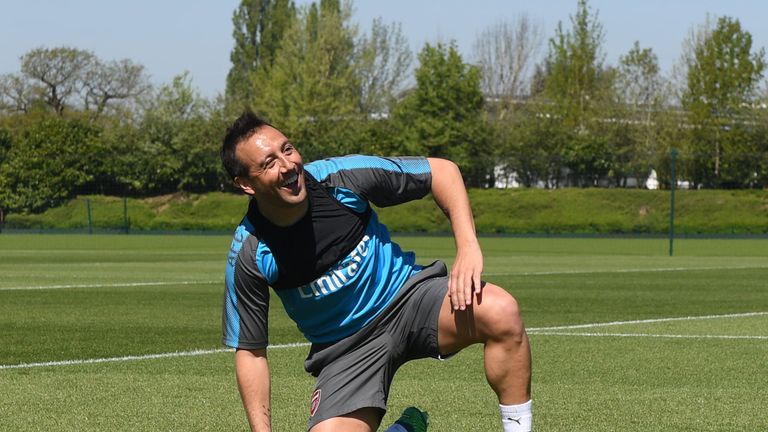 Cazorla has been out since October 2016 with an ankle problem which has required multiple surgeries, and his contract at the Emirates runs out at the end of the season.
Wenger said of the 33-year-old: "It's a shame. I brought him here and I love the player and the person.
"He looks quite good, prepares well, runs well, but medically it's too much of a risk to rush him back."
Mesut Ozil is unlikely to feature at Leicester on Wednesday or Huddersfield on Sunday and reports have suggested his team-mates are becoming frustrated at how many games the Germany international misses through illness or with small injuries.
But Wenger insists the issues are genuine and Ozil is not merely hand-picking which games he wants to play in.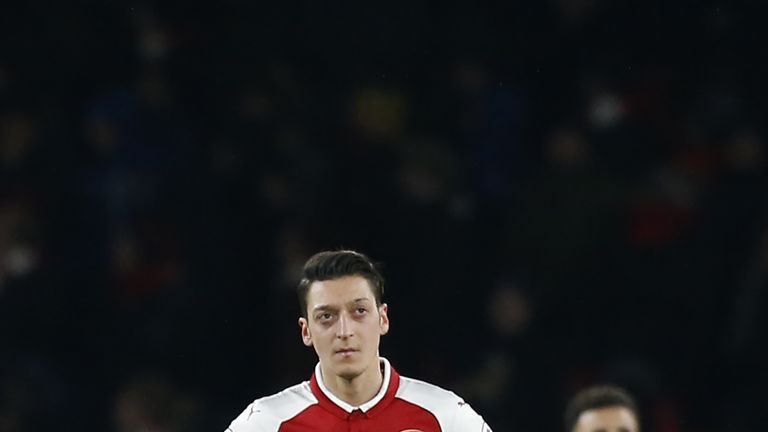 "I think it's highly unlikely that he will play again before the end of the season because he doesn't train," said Wenger.
"When he's injured, he's injured.
"It looks like that sometimes, when a player can overcome the pain for one game, but then after that there's a recurrence of inflammation. That's what happened to him.
"He wanted to play on Sunday [the 5-0 win over Burnley]. It was an enjoyable game to play but, at the moment, he's injured."