Neville Southall to appear at LGBT inclusion in sport event in Cardiff
Southall encourages non-LGBT people to attend panel discussion in Welsh capital on May 17
Last Updated: 17/05/18 9:27am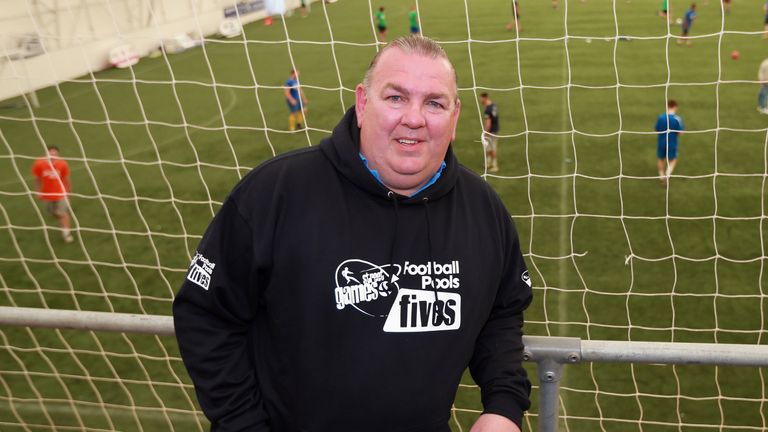 Wales legend Neville Southall is to discuss the importance of allies to LGBT people at an event at the National Assembly in Cardiff.
Southall, who won a record 92 international caps for his country from 1982 to 1997 and was also awarded an MBE for services to football, now works with disadvantaged children at a pupil referral unit in Ebbw Vale.
In the last year, the former Everton goalkeeper has used his profile to help raise awareness on a variety of topics related to diversity and inclusion, particularly for people who are lesbian, gay, bisexual or transgender, as well as other social causes.
On Thursday evening, Southall will be among the panellists speaking at a sports-focused discussion organised by campaign group Just A Ball Game? titled 'Non LGBT+ Allies - An Essential Connection'.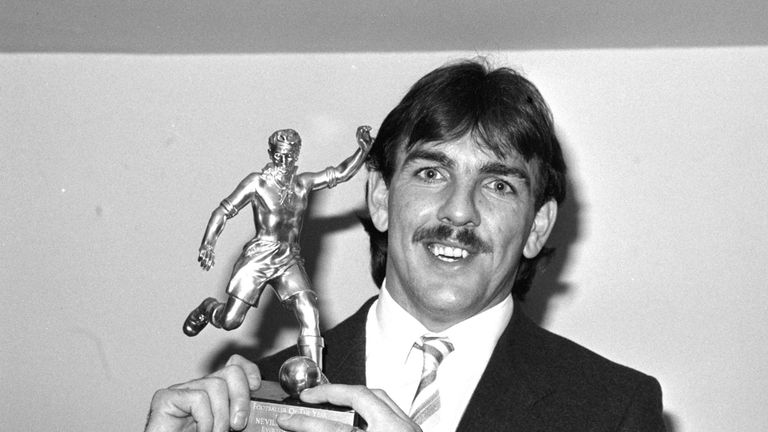 The event is taking place on the International Day Against Homophobia, Transphobia and Biphobia (IDAHOT) - a globally recognised calendar date which raises awareness of matters related to sexual orientation and gender diversity - and will be held at Cardiff's historic Pierhead Building, the visitor and education centre for the Welsh Assembly.
Recently Southall handed over his account on Twitter, a platform where he has over 130,000 followers, to LGBT anti-bullying charity Diversity Role Models for a discussion on gender identity.
Looking forward to @DiversityRM taking over tonight
School issues tonight please join in
Let's listen
Learn
Understand
Think about
All issues
I like learning about LGBT's
It's a world I know little about.
❤️❤️❤️

— Neville Southall (@NevilleSouthall) April 25, 2018
He told Sky Sports he has found his recent interactions on social media both educational and respectful, and has encouraged more people to come and experience that at the event in Cardiff on May 17.
"For me, the most rewarding part of giving my Twitter to LGBT people is watching others learn about them, and how well people have joined in conversations with no homophobic remarks," said Southall.
"If anyone out there wants to come along and listen to the speakers, you may find out how good and embracing the LGBT community is. Anything that they could then do to spread the word would be great."
Southall's fellow panellists at the event include Jenny Rathbone AM, who is also the event sponsor, as well as professional football referee Ryan Atkin and international hockey umpire Jamie Hooper - both of whom have shared their stories with Sky Sports in recent months.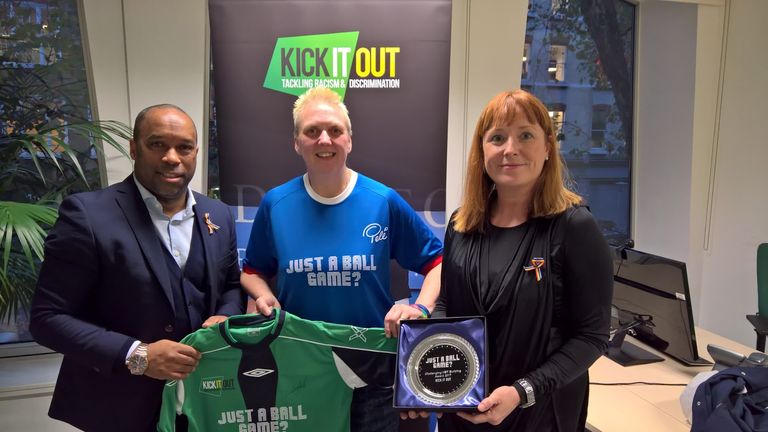 Event organiser Lindsay England, the founder of Just A Ball Game?, says allies have a crucial role to play in LGBT+ inclusion in sport.
"Allies need to use their voice, be that as a supportive friend or as an advocate for equal rights and fair treatment," England told Sky Sports.
"Be leaders in the dressing room and in the office, letting everyone know that if anyone comes out they will have full support from them, as well as confidentiality if need be.
"They also would be great in making the first move to open up dialogue, either in person or through internal platforms to help with culture change and bringing about an inclusive environment and showing support and respect."
For more information on the event on Thursday, May 17 (6pm to 8.30pm), click here.