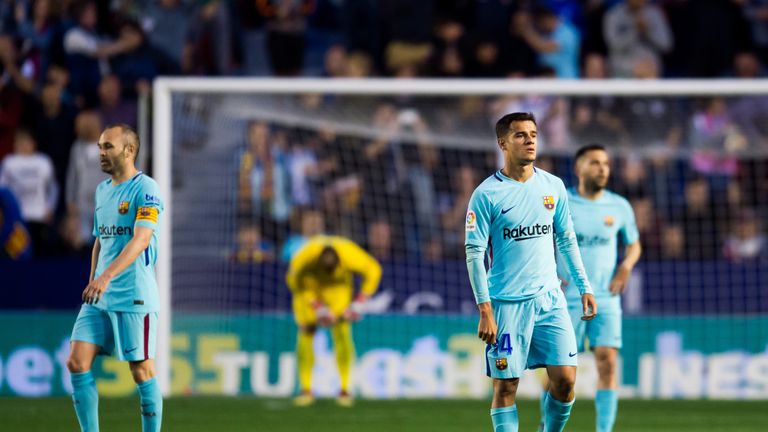 Jon Driscoll and Terry Gibson discuss the end of Barcelona's unbeaten run, as well as Gareth Bale's form at Real Madrid.
Bale scored twice in Real's 6-0 win over Celta, giving Zinedine Zidane a positive headache ahead of the Champions League final against Liverpool in Kiev.
Barcelona's unbeaten record was ended in a 5-4 defeat at Levante, and we also look at how Atletico Madrid will approach the Europa League final against Marseille.
Listen to the La Liga Weekly podcast and subscribe via iTunes