Barcelona won't get closer to achieving invincibility, says Terry Gibson
Last Updated: 14/05/18 10:38pm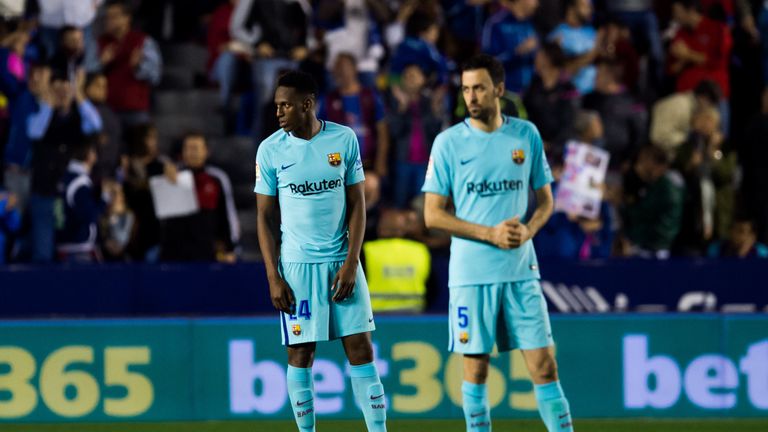 Barcelona may never get a better chance of completing a full La Liga season unbeaten, says Terry Gibson.
Ernesto Valverde's men saw their hopes of achieving 'Invincibility' end in the penultimate game of the domestic season as Levante inflicted a stunning 5-4 victory over the Spanish champions on Sunday.
Barcelona travel to South Africa to face Mamelodi Sundowns in a glamour friendly this week - a decision that may have impacted on Lionel Messi's absence from the Estadi Ciutat de Valencia.
Barcelona blew their chance of becoming the first Spanish side to go an entire league campaign unbeaten, and Gibson feels it may be some time before they get another chance.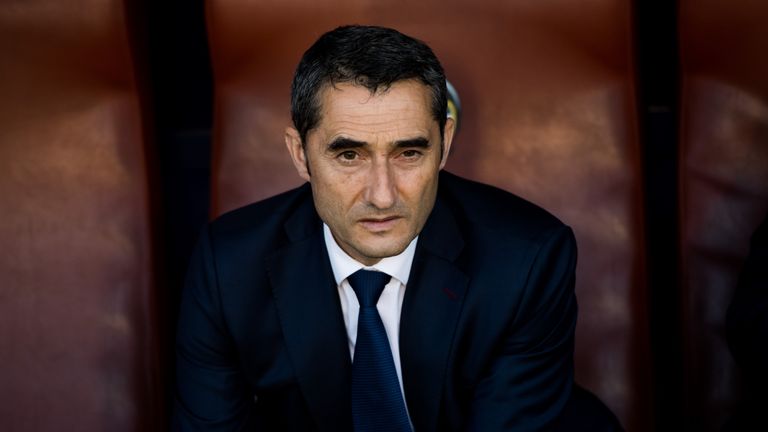 He told La Liga Weekly: "If you're going to go to week 37 with that record in mind, and then play that team, with two games to go and leave out Messi, who's not even on the bench and didn't travel, I don't understand.
"You've got Sergi Roberto injured, Samuel Umtiti injured, do you then need to make further changes in the back four? It was a mystery why Valverde made so many changes.
"I can't see them getting any closer [to going a season unbeaten]. It wasn't like that had to play Real Madrid or any of the other big teams in their final two games.
"They had Levante away, Real Sociedad at home. They'd gone 36 unbeaten, and it was there to be done.
"It was a unique chance to do something historic, and their team selection, attitude, and the performance of Levante were the reasons it came to an end."
Gibson believes criticism of Yerry Mina and Nelson Semedo in the aftermath of a first league defeat since losing 2-0 to Malaga in April 2017 has been too harsh.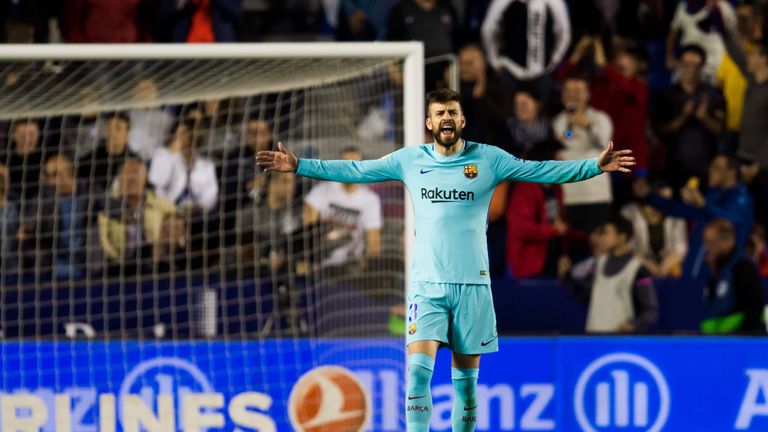 Mina has featured just six times since arriving from Palmeiras in January, with the Colombian blamed by sections of the Spanish media after Barcelona conceded five goals for the first time since December 2003 in La Liga.
But Gibson adds: "You have to take into account he's the easy target and he's had bad press since he's been at the club. We need to rein in the criticism of him.
"Likewise with Nelson Semedo, they can become easy targets these players. Andre Gomes is another example where it seems you have to be a big-money signing in order to avoid scrutiny.
"His confidence has been shattered by the expectation of the Barcelona supporters that every player has to be a global superstar.
"We've seen it time and time again that complacency is their biggest opponent.
"We saw it against Roma and we saw it again against Levante, so I refrain from lumping all the blame on the two new players. It was a collective disappointment from Barcelona."