Gary Rowett says Derby lacked composure in play-off defeat to Fulham
By Dan Long
Last Updated: 14/05/18 11:08pm
Derby boss Gary Rowett bemoaned his side's lack of composure as they suffered a 2-1 aggregate defeat to Fulham in the Championship play-off semi-final at Craven Cottage.
After Cameron Jerome's striker had sent them into the second leg with a slender 1-0 advantage, the Rams approached the tie in a buoyant mood but they were kept in the game by a series of saves from goalkeeper Scott Carson in the first half.
Two second-half goals from Ryan Sessegnon and Denis Odoi turned the game on its head, however, and despite a raft of attacking changes from Rowett, his side failed to find a way back into the game, registering just one shot on target throughout the 90 minutes.
The defeat marked the second time in three seasons that the Rams have fallen at this stage and the former Birmingham and Burton manager said that his side's decision making was to blame.
"For some reason tonight, we made lots and lots of wrong decisions, " he told Sky Sports. "I've got to hand it to Fulham but at the end of the day, they've outplayed us. It's a second leg and they've more than deserved to go through.
"Our disappointment is that we've got lots of players in there who've played in these types of games before, but yet in some ways, we've looked the more inexperienced team in the way we moved the ball. But that's what these games do, they test you and you've got to show nerves of steel.
"When we had the chance to pass the ball, we didn't pass it well enough and we made far too many mistakes on the ball - we looked a little bit edgy if I'm being honest. If you keep giving the ball back to Fulham, they are very good at keeping it and I think they handled the leg much better than us in terms of their composure on the ball and their ability to move the ball around and be patient.
"They were two very, very poor goals for us to give away. We didn't make those mistakes in the first leg; we were very defensively concentrated in the first leg. We didn't do the same in the second leg but did but I think our composure let us down tonight."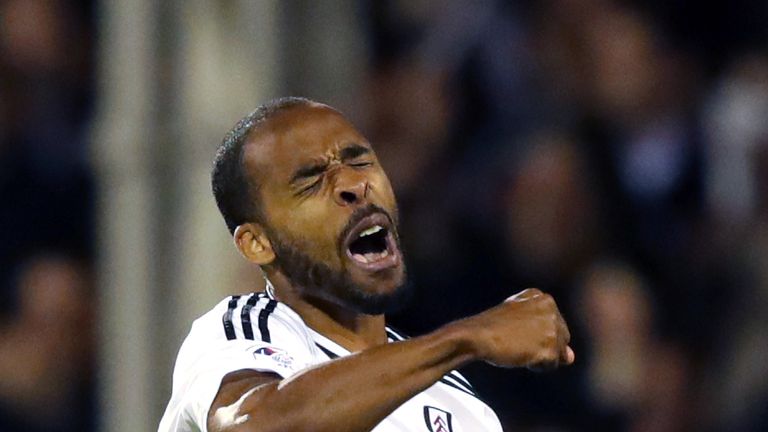 Derby have become accustomed to life in the second tier since dropping out of the Premier League in 2008 and the failure to progress to the showpiece final at Wembley on May 26 means the Rams have succeeded in just one of their seven play-off campaigns.
And Rowett says the club will look at recruitment in certain areas in the summer to ensure the club bounce back at the next possible attempt.
He added: "I've been here before in different ways. I think you take stock of it; at the moment you are disappointed and Fulham are ecstatic because they are through to Wembley. But for us, we've got to use that disappointment to look at things we need to do better.
"Ultimately certain things have just let us down a little bit tonight and we've got to make sure that we can try to add those elements in the summer in terms of our recruitment to be a little bit better or be a bit more flexible at times.
"It's horrible at the moment and it's not nice to lose that type of game particularly being 1-0 up, but it's like anything. You get tests in life and it's how you bounce back."