Dermot Gallagher runs through best and worst referee calls in 2017/18 Premier League season
Last Updated: 15/05/18 11:38am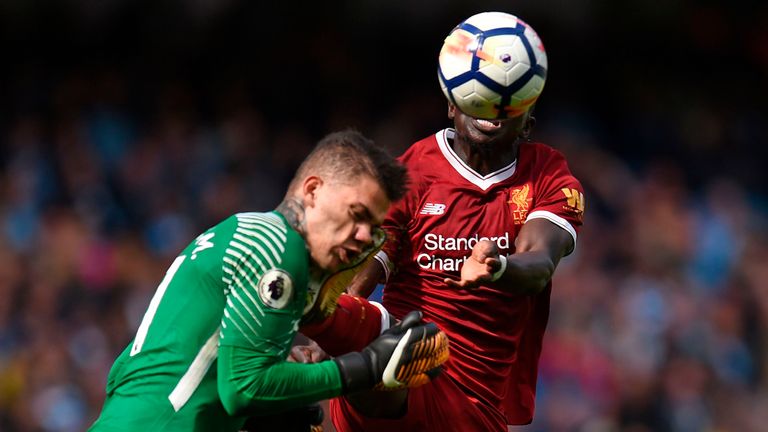 Dermot Gallagher gives his take on the best and worst referee calls from a busy 2017/18 Premier League season.
Speaking on a Ref Watch special on Sky Sports News on Tuesday, our resident refereeing expert was happy to praise his former colleagues and critique their decisions in equal measure.
The best
INCIDENT: David Luiz is sent off by Michael Oliver for a high tackle on Arsenal's Sead Kolasinac in Chelsea's 0-0 draw with the Gunners at Stamford Bridge in September.
DERMOT'S VIEW: He's right. He's identified it correctly, and punished it correctly. Luiz has gone in and overrun the ball. For me this is what you teach young referees, you see a player overrun the ball and then overreach, it rings alarm bells and you must be aware something could happen. For me it's a red card.
INCIDENT: Marko Arnautovic is sent off by Lee Mason for an off-the-ball elbow on Southampton's Jack Stephens in West Ham's 3-2 defeat at St Mary's in August.
DERMOT'S VIEW: It's a really good spot. It happened off the ball, he just kept his eye on it, and because he was very clever he spotted it and correctly gave a red card.
INCIDENT: Sadio Mane is sent off by Jon Moss for a high boot on Man City goalkeeper Ederson in Liverpool's 5-0 defeat at the Etihad in September.
DERMOT'S VIEW: Did this set the tone for the rest of the season regarding high boots? Yes and no. When this happened, it came out of the blue. I look at it and think Mane has gone high, leading with studs, with speed and intensity, the goalkeeper has gone to head the ball, no doubt.
I don't think for one minute he has gone to hurt the player, but he has caught him. It's indefensible to expect to keep him on the field. It still split people on that Saturday morning. I looked at it and thought: "How can you keep a player on for doing that?"
And the worst...
INCIDENT: Matt Ritchie's high boot on Alfie Mawson in Newcastle's 1-0 win at Swansea in September is punished only by a yellow card by Mike Jones.
DERMOT'S VIEW: This came just a day after Mane's challenge. In my opinion, having worked so hard on the Saturday to explain why Mane's was a red card, I find it difficult to explain on the Sunday why the referee hadn't given a red card.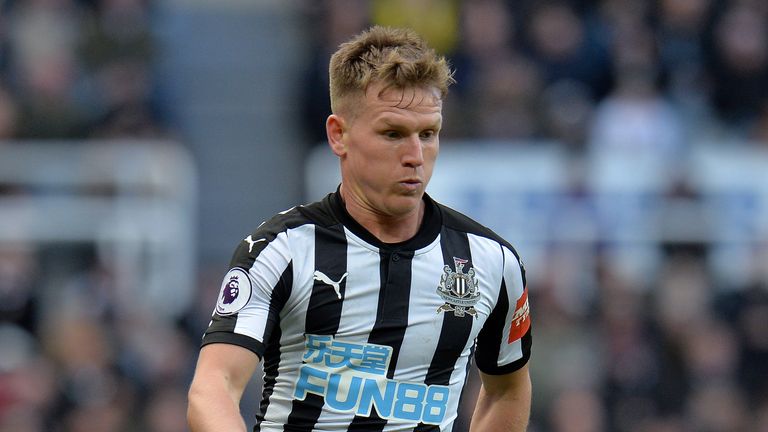 Many, many other people said it was a different kind of challenge as he didn't go as high or as hard, and didn't catch him in the face, but Mike Jones chose to take that line.
INCIDENT: Wilfried Zaha is booked by ref Chris Kavanagh for going down inside the area under a challenge by Adrian Mariappa as Palace drew 0-0 with Watford in April.
DERMOT'S VIEW: I've said many times this season, Zaha has been really unlucky. I think this is wrong. Whether Zaha created the wrong reputation for himself, I don't know.
I don't think the referee has to yellow card him. I think it's a penalty, but he doesn't have to book him if he doesn't think it is a penalty. There is enough debate without having to book him.
INCIDENT: Ashley Young goes unpunished by Martin Atkinson for a high and mistimed tackle on Sergio Aguero in Man Utd's 3-2 win at Man City in April.
DERMOT'S VIEW: I don't know whether he's made his decision too quickly, but I think it's foul, and a penalty, and he could have also got a red card for me quite easily.