Colombia manager Jose Pekerman has expressed his anger at England's players, accusing them of diving in their World Cup last-16 clash.
Gareth Southgate's side progressed to the quarter-finals after winning a penalty shootout in Moscow on Tuesday evening, but looked set win 1-0 in normal time after Harry Kane won a second-half penalty which was bitterly disputed by the Colombia players.
Yerry Mina took the game to extra-time with an injury-time equaliser, but there were several flashpoints throughout the game including a first-half altercation between Jordan Henderson and Wilmar Barrios which saw the England player go down claiming a headbutt.
England win: What the papers said
Analysis: England's mental resolve
And Pekerman was frustrated by the perceived antics of England's players, insisting the officials will come down more harshly on them in Saturday's quarter-final against Sweden.
"Players fall in the box, they collide and fall," he said.
"You have to try and stand in the shoes of these players. They are subject to situations which shouldn't really be present in football.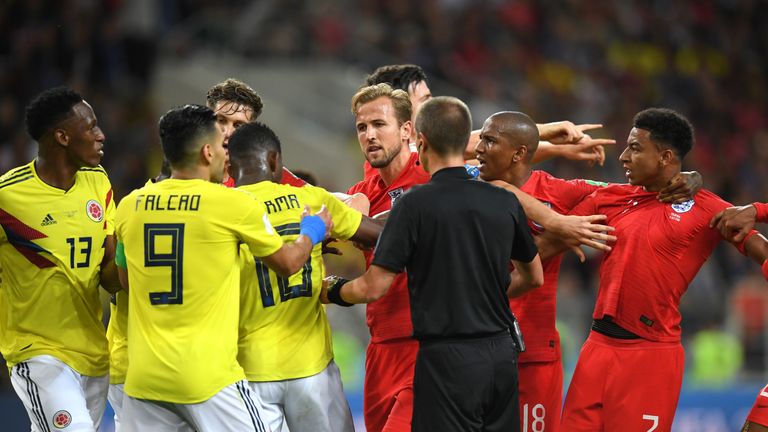 "These interruptions are bad. When there are so, so many fouls and interruptions I think that's not good.
"We have to try and find the right balance so that football can happen and the two sides can play the match with good intentions.
"We shouldn't only look at Colombian players, people should look at England players. I wish I was wrong, but I think from the next match England will be much more careful.
"Today we were on the receiving end of this but I hope it won't happen again. It's been absolutely obvious, too obvious."
He added: "I think we have to try and defend football and we should do a little more to try to prevent certain situations knowing that they may arise.
"It has been very uncomfortable to play this match knowing that feeling was in the air about refereeing decisions.
"Something is happening in football. There is a lot of confusion. What if the player falls because he fakes a fall or is being pushed by an opponent or they are trying to get the referee to book another player?"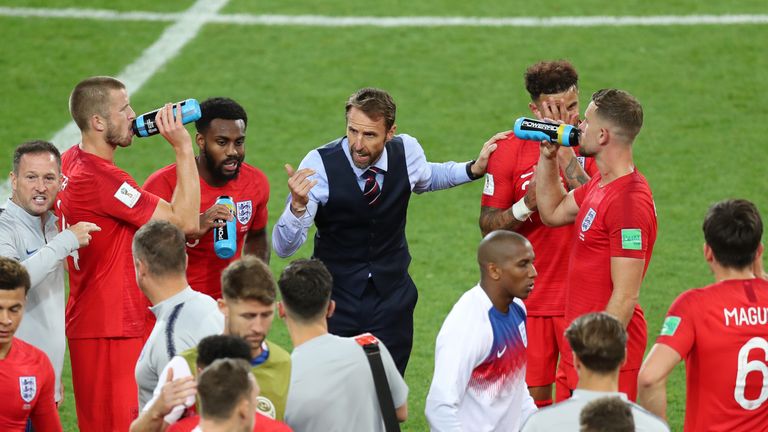 However, England manager Gareth Southgate defended his players, arguing that Colombia committed more fouls in the game.
And he hit back at accusations that his players played with less honour than England teams of years gone by.
"Maybe we are getting a bit smarter," Southgate said.
"Maybe we are now playing some of our game by the rules the rest of the world are playing.
"I think we also kept our dignity, kept our sportsmanship and if we went down it's because we were fouled.
"I thought there were many, many fouls in the game and I don't think we conceded anywhere near the number of our opponents.
"I'm proud of the discipline. We kept our composure in a really difficult environment and we deserved to win."