Steven Gerrard backs Liverpool for Premier League title push
By PA Sport
Last Updated: 06/07/18 11:09am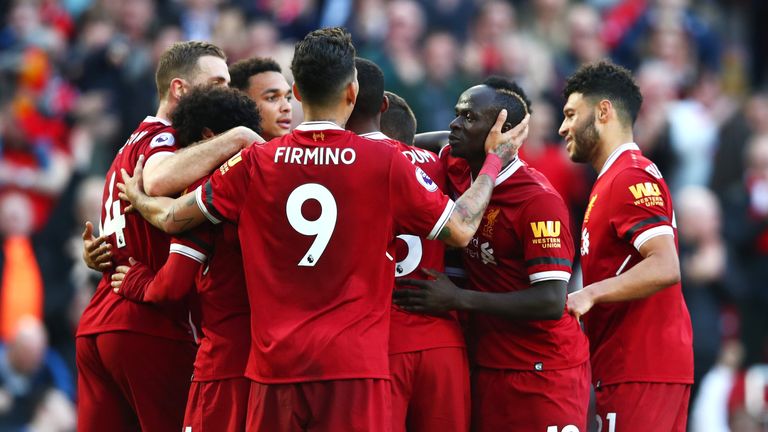 Steven Gerrard believes former club Liverpool are realistic Premier League title contenders going into the new season.
After a fourth-placed finish and defeat in the Champions League final, the ex-Reds captain has seen enough progress, combined with their early transfer activity, to suggest they can challenge champions Manchester City over a whole season.
"I think Liverpool are very close, I think they are knocking on the door," the Rangers boss told Press Association Sport.
"I am delighted with where Liverpool are right now. Of course I wanted them to win the Champions League and I'm disappointed they never [did] but when you look at the big picture - and the journey they are on - it is a very exciting time being part of this Liverpool set-up.
"They have a terrific manager leading the charge and they have started making improvements and as a fan and an ex-player it is great to see."
Asked whether they could close the 25-point gulf to City, having been only one of two sides to beat them in the league, Gerrard added: "The million dollar question.
"The gap has been big in terms of points not just for Liverpool but the chasing pack. I am sure Man City will strengthen again so it is a big ask but I think Liverpool are realistic title contenders going in next season.
"The form, how they played against City, they have proved they are capable. The challenge for Liverpool is can they do it over 38 games?"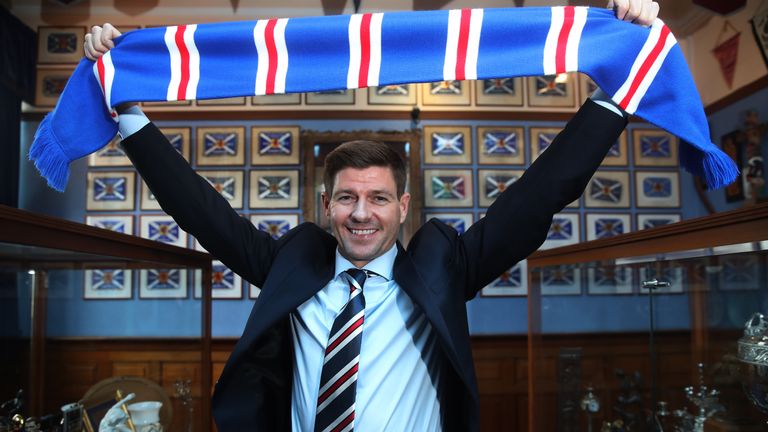 Pivotal to that will be how Jurgen Klopp strengthens as - although his first-choice side was a match for any team - when injuries began to bite towards the end of the campaign, the squad looked lacking in depth.
Midfielders Naby Keita and Fabinho have already been secured and are set to make their first appearances in a pre-season friendly at Chester on Saturday. Gerrard believes they will be pivotal in bridging the gap.
"They are recruiting very well. People want to come and play for this manager, people want to come and play for these supporters," said the former midfielder.
"The signing of Fabinho will help. I am sure the other two or three targets they are after will help them be stronger and make the squad stronger and hopefully they can have a right good go at it.
"The starting 11 is very strong. I think by making signings naturally your bench becomes stronger."