Dele Alli's journey from MK Dons is phenomenal, says academy coach
'It was always going to happen'
By James Simpson
Last Updated: 10/07/18 4:28pm
Dele Alli's rise to success is phenomenal but was inevitable, according to MK Dons academy coach Simon Dwight.
Dwight, the MK interim academy manager, was coaching in the academy when Alli joined the club.
"The first time he played here and the ball was glued to his feet," Dwight told Sky Sports. "Nobody could get it off him, that's how good he was.
"Instantly, we said we need to sign this player. That was the first day. I remember afterwards sitting upstairs in the pavilion with his family and that was that."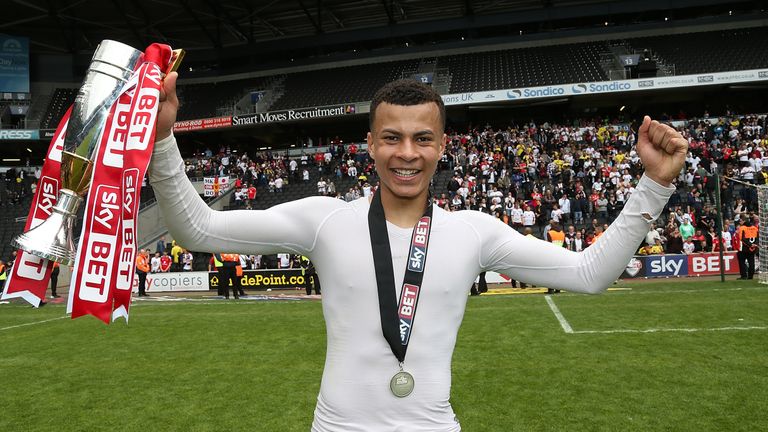 Alli joined the youth system at 11, eventually making his senior debut in 2012 as a 16-year-old.
Dwight said "he was very quiet. But give him a ball and he would come alive.
"I've read stories about Johan Cruyff having his ball underneath his desk in the classroom at school and rolling it from his right foot to his left foot. That's the kind of thing that Dele would have done.
"He would have gone everywhere with his ball and practised his tricks, his skills. He wanted to beat players, to be the best player on the pitch.
"He's evolved from there to where he is now with Tottenham and England. It was always going to happen."
Dwight says despite a number of successes, Alli's eclipses the rest and has been fantastic for the club.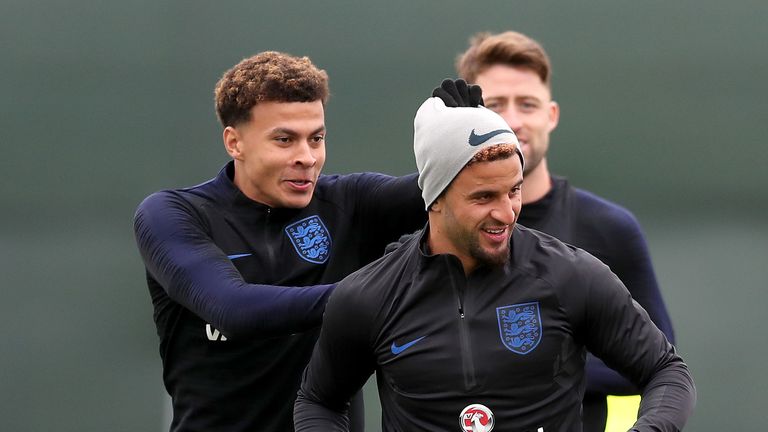 "It's phenomenal. We've had many players who have graduated from the academy. Dele was just the one who came out of the top of [a great group]. For him to have done that is remarkable for us.
"We look back and we've got the memories, but we've also got his future - because in 10 days time he could be the next Milton Keynes Dons player who came through our academy playing in the World Cup final.
"What better could we have than that? What a story, and what a role model to share with all the young players who want to do the same thing."