Liverpool midfielder Naby Keita will miss training for the next couple of days as a precautionary measure due to a neck problem.
The £53m summer signing sat out of Liverpool's 2-1 friendly win against Premier League champions Manchester City in New Jersey on Wednesday night.
The 23-year-old sustained a sore neck on Tuesday, with Liverpool boss Jurgen Klopp saying Keita "cannot move it properly", describing the issue as "not too cool".
Keita will be given time to recover by missing Liverpool's immediate sessions, though he has not been ruled out of their International Champions Cup match with Manchester United on Saturday.
The old rivals go head to head at the Michigan Stadium, with United boss Jose Mourinho already ramping up the pressure ahead of the Premier League season by claiming Liverpool's transfer spending means there will be a "demand" they end their 28-year title drought.
Keita is one of four summer signings to date, with Alisson Becker, Fabinho and Xherdan Shaqiri also joining the Guinean at Anfield.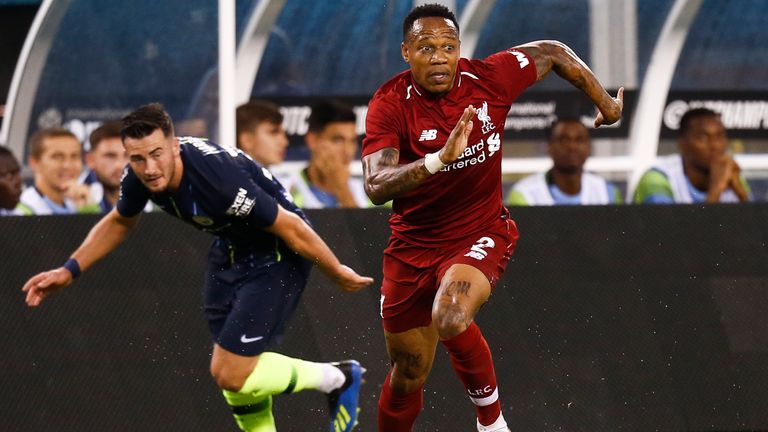 Meanwhile, Nathaniel Clyne has been allowed to return home from Liverpool's USA tour early due to family reasons.
The full-back will head back to England on Thursday, and is set to join up with the squad once more at their training camp in France next week.