Mark Hughes says new signing Danny Ings could make his Southampton debut on Sunday
Last Updated: 10/08/18 9:47am
Southampton manager Mark Hughes thinks the Danny Ings signing is a 'win-win' for all parties.
The 26-year-old made a Deadline Day move to the south coast on an initial season-long loan - which will ultimately lead to a £20m permanent switch for Ings, who was born near Southampton, in Winchester.
The former Burnley man's time at Anfield was badly disrupted by injury but he is fit again now and Hughes is thrilled to have added some extra scoring power, just before the window closed.
He said: "It took everybody by surprise. It was a typical last day of the window, if we're honest.
"On occasions, you think you're getting very close, then they drift away. Then they come back onto the radar, and Danny's situation was a little bit like that.
"At one point, we didn't think we'd get it done. Thankfully, everything fell into the correct sequence and we were able to get it over the line.
"We're absolutely delighted, and really pleased with the window we've had."
Asked about the deal becoming permanent next summer, Hughes added: "It is a loan initially but that is probably why the negotiations took so long.
"It is one that clearly we want to do [make permanent]. The two clubs had to come to an arrangement where they were comfortable and, in the end, we got to a point where it was a win-win situation for both clubs - and more importantly for Danny as well.
"He has come to a club he has a lot of affection for and maybe he has a point to prove.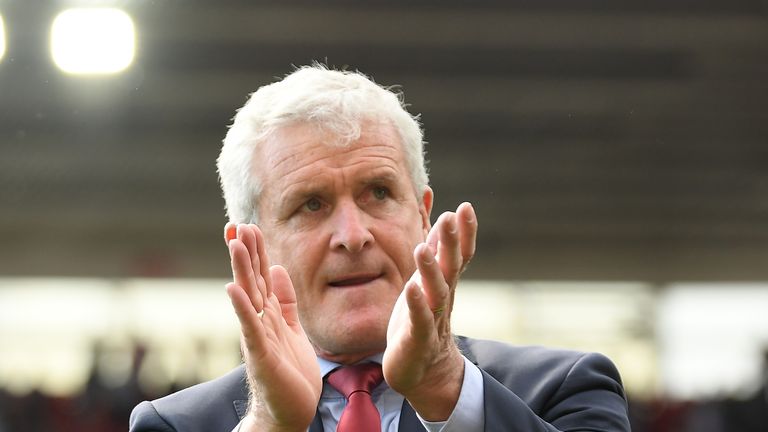 "We are the perfect club for Danny at this point in his career."
Asked whether Ings will be available to play in their first game of the season at home to Burnley on Sunday, Hughes said: "He is available, we will see how he is over the next couple of days.
"He is fit and well, he has had game time in pre-season. We will see how he goes but he becomes an option."