Andreas Pereira insists he has totally changed as a player and a human having spent two years on loan away from Manchester United.
The 22-year-old Brazilian midfielder started in United's opening-day win over Leicester in the Premier League last Friday, having spent a year on loan at Granada and then Valencia in La Liga.
Pereira has been at United since youth level, but says the time away from England in Spain has been pivotal, and even went against Jose Mourinho's advice last season by moving to Valencia, where he made 29 appearances.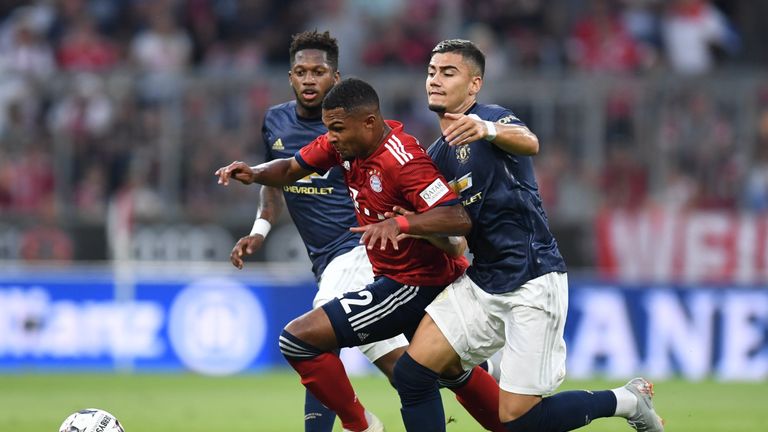 In an exclusive interview with Sky Sports News, Pereira said: "I learned a lot of things being on my own, I lived on my own there, and it's different than living over here.
"I'm more professional now, I know what my body needs every day, I'm more mature now than I was two years ago. They've been really good for me, I think I've totally changed as a player and a human being after these two years.
"It was very difficult for me to take that decision. Like Mourinho is one of the best coaches in the world, and he tells you to stay, and if you go against it you've only got things to lose in your head really.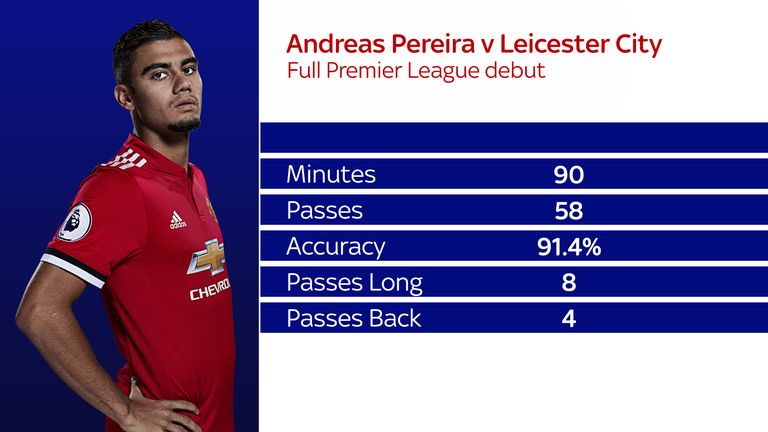 "I was nervous about that, but it came out well. We had a great year in Valencia, and I am a better player, and this season he has a better Andreas than he could have had last year.
"He hasn't told me [that I have improved], but I think he will see this in games. I have a very good relationship with him, he is very good with me, very honest."
Pereira impressed against Leicester alongside new United signing Fred and Paul Pogba in midfield, with many of United's key players still to return following a late World Cup finish and early start to the campaign.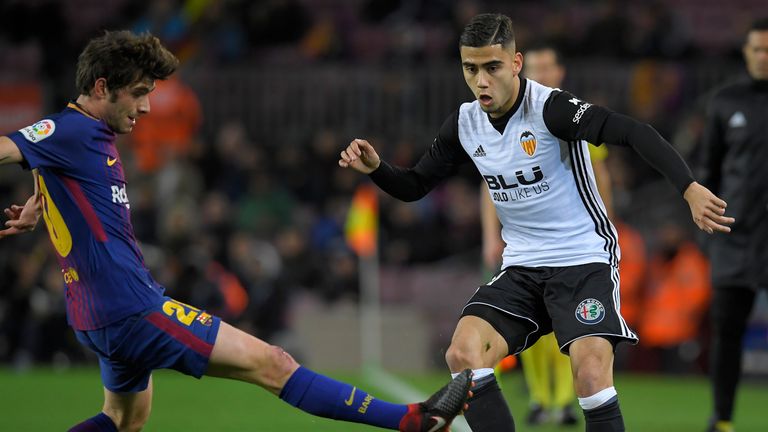 Pereira played alongside Pogba during the France international's first stint at United before moving to Juventus, and is full of admiration for his team-mate's qualities, and how he fits in around the club off the pitch.
"I don't think I have to speak a lot about him, everyone knows how good he is," Pereira said. "He just won the World Cup, so…
Live Renault Super Sunday


"He brings all good energy around the place. I don't have to really say a lot about him, everyone sees it on social media now that he is just the right guy in the right club, and he will help us a lot this season.
"I think he is [a born leader]. When I came here, since I was 16, he was like that. I knew in the same way, when he came back from Juventus, he'd be the same old Pogba."