Roy Hodgson warns against Aaron Wan-Bissaka overhype at Crystal Palace
By Richard Cooke
Last Updated: 18/08/18 1:05pm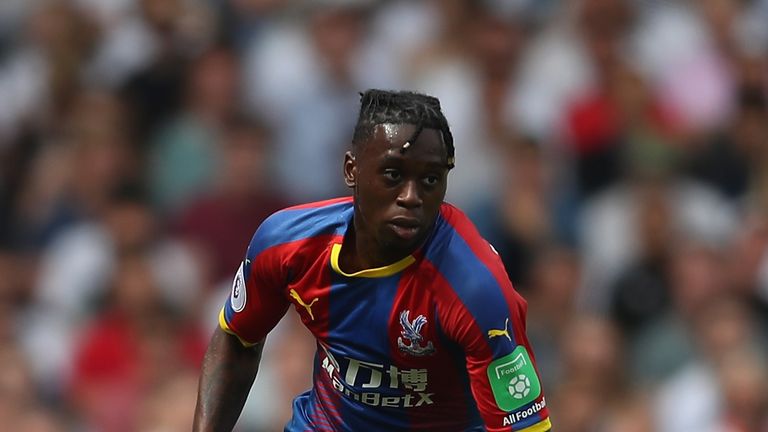 Roy Hodgson insists no-one at Crystal Palace will overhype the impact of hot prospect Aaron Wan-Bissaka. 
Eagles boss Hodgson has warned against effusively praising the home grown right-back, to ensure the 20-year-old does not suffer from overblown expectations.
Croydon-born England U20s full-back Wan-Bissaka broke through at Palace last season and excelled in the 2-0 Premier League win at Fulham.
Hodgson conceded however that Wan-Bissaka has all the credentials to push towards the sport's pinnacle.
Speaking ahead of the home game against Liverpool on Monday night, live on Sky Sports, he said: "It's always nice when one of your players has a good game and captures the headlines as a result of it.
"So I'm very happy for him in that respect.
"But I still think it's better for us to be allowing him to continue to learn his trade, continue to prosper, without trying to raise him up on pedestals to then saw the legs off the pedestals when it suits."
Hodgson believes Palace are ready to capitalise on the boost of boasting local talent Wilfried Zaha and Wan-Bissaka, but when it comes to the fast-improving defender, the ex-England boss is determined not to get carried away.
"He was very good in pre-season, his opening game was excellent," said Hodgson of Wan-Bissaka.
"We believe strongly in him as a coaching staff, we believe he's got all the qualities needed to become a top right-back.
"But it's one game, and it would be dangerous for us as coaches particularly to start saying that he's a wonder player after one performance.
"He had a very good game, but he's only played eight times in the Premier League and that's not enough games.
"We believe he will get better and better. We're delighted with him."