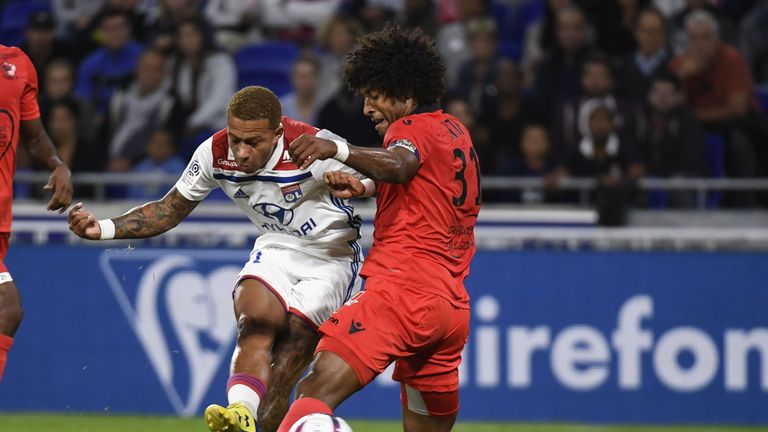 Lyon have offered striker Memphis Depay their full support after his home was burgled while he played for the club on Friday night.
Reports say thieves took up to 1.5m euros (£1.34m) in jewels, watches and other luxury items while the former Manchester United forward was playing in Lyon's 1-0 defeat at home to Nice.
"He's obviously disheartened, because he had a lot of belongings in that house," Lyon president Jean-Michel Aulas said on Saturday at a Lyon news conference.
"We will help him, as we do all the players, whether it's on a human level or financial."
BFM TV reported on Saturday the thieves entered his home by climbing up the garage to reach the terrace and then entering the bedroom through an open window. BFM added there were no alarms.
"You have to fit alarms and be careful who you associate with. But the police are on the case, and worked all night," Aulas said.
"They have taken fingerprints, which appear to be [a] positive match. ... There are cameras so we will have [more] news soon."
Depay, who has scored 25 goals in 56 league games since joining from Manchester United, has international duty with the Netherlands next week.