Liverpool's Mo Salah, Sadio Mane and Roberto Firmino 'frightening', says Harry Kewell
By Sky Sports News
Last Updated: 04/09/18 8:49am
Harry Kewell says the prospect of playing against Liverpool's Mo Salah, Sadio Mane and Roberto Firmino will be "frightening" for Premier League defenders.
Jurgen Klopp's side are top of the table after four wins from four; the first time they have done that in the Premier League.
Kewell, who played at Anfield between 2003 and 2008, believes the club's success this season will come from their attacking threat.
"They (Salah, Mane and Firmino) are exciting and you look at the players he (Klopp) has on the bench to come on... You look at their front three: it's frightening," Kewell said.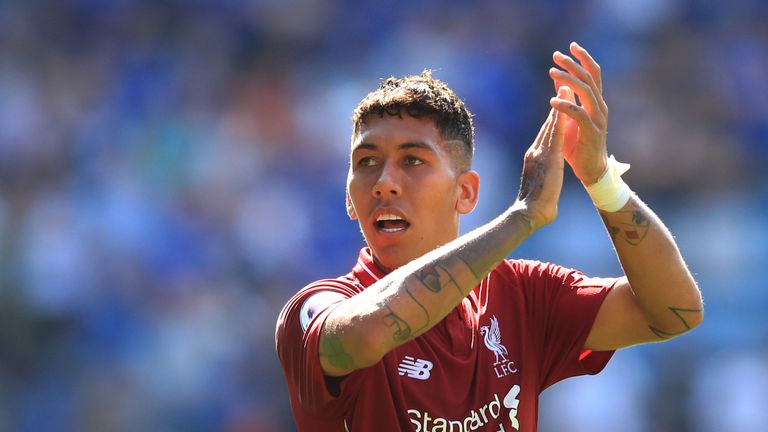 "We always talk about Liverpool and think 'do they need that 30 goal a season striker?' But, for me, Firmino has been excellent, I can't fault him. He works so hard in positions on and off the ball which is fantastic.
"Then you have Mane and Salah driving at you at any given moment and both of them seem to have a little competition with each other to see who can score the most goals. It's just excellent."
Kewell also praised the balance of the side, saying the additions of Virgil van Dijk in January and Alisson will be key to Liverpool's chances this season.
"The way Van Dijk has started the season, he's been commanding and he's been working hard," Kewell added.
"The problem that Liverpool had last year was who was going to be the goalkeeper but Alisson has done excellent. He has made a mistake, but it's a team game and the boys stuck by him and got him through it and I'm sure he's smart enough not to make that mistake again."
Now a manager, Kewell will be back in the dugout on Tuesday night, as he takes charge of Notts County for the first time in their match against Grimsby in the Football League Trophy.
Kewell replaced Kevin Nolan, who was sacked on Sunday.