Real Madrid to face either Chivas or Asian champions at Club World Cup
By Reuters
Last Updated: 04/09/18 11:13am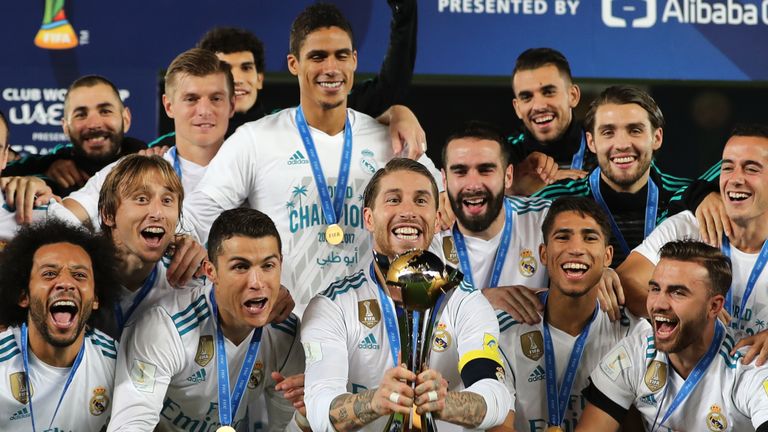 Real Madrid will face either Mexican side Chivas or the eventual Asian champions in the semi-finals of this year's FIFA Club World Cup.
Real, and the eventual South American champions, received byes to the last four of the seven-team tournament, which will be held in the United Arab Emirates in December.
Oceania champions Team Wellington will meet UAE champions Al Ain in a preliminary match for the right to play the eventual African champions in the second round.
Whoever comes through that match will face the winners of South America's Libertadores Cup, which is currently at the quarter-final stage and will be decided on November 28.
Guadalajara, the champions of CONCACAF, were drawn against the Asian champions in the other of the two second-round ties.
Watch the Nations League live on Sky and get two football channels for one great price. Get Sky Sports Premier League and Sky Sports Football in HD - now £18 a month.