Gordon Strachan and Clinton Morrison discuss Declan Rice's international dilemma
By Ron Walker
Last Updated: 06/09/18 12:07pm
Gordon Strachan and Clinton Morrison discussed whether Declan Rice - and others - should switch nationalities on The Debate.
The West Ham defender has played three times for the Republic of Ireland national side but withdrew from their squad to face Wales and Poland last week to consider whether he wanted to represent England instead.
The move would utilise a loophole whereby players who have only earned senior caps outside competitive games can switch allegiances, and for Rice, it would allow him to represent the country of his birth.
He would not be the first player to play senior international football for more than one nation - Diego Costa famously rescinded his Brazilian nationality despite playing for them twice, and has since gone on to win 24 caps and score 10 goals for Spain.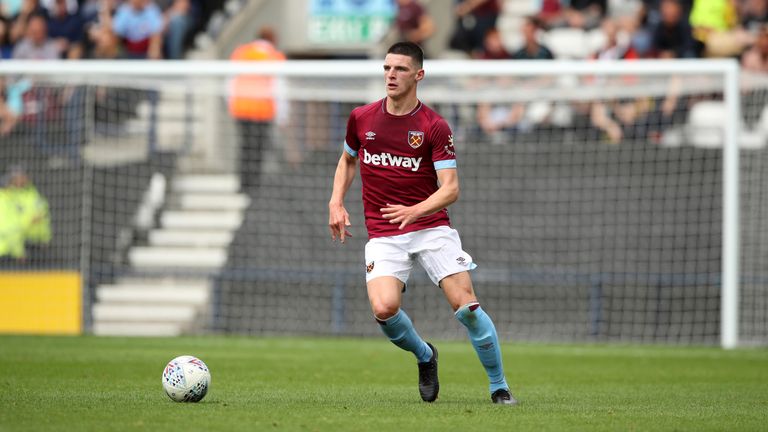 But Morrison told The Debate the moment Rice had taken to the pitch, he should have pledged his commitment to Ireland for good.
He said: "It's close to my heart. If you have three caps, you've decided to play for Ireland, and by all accounts Declan is a good lad and he loved putting on the jersey - he sang the national anthem with pride and even had tears in his eyes, so I heard, but once you decide to play for Ireland that should be your decision made.
"I had the choice, I sat down and was getting called up to the England Under-21s, but Mick McCarthy [then Ireland manager] spoke to me and said he knew I had Irish in me.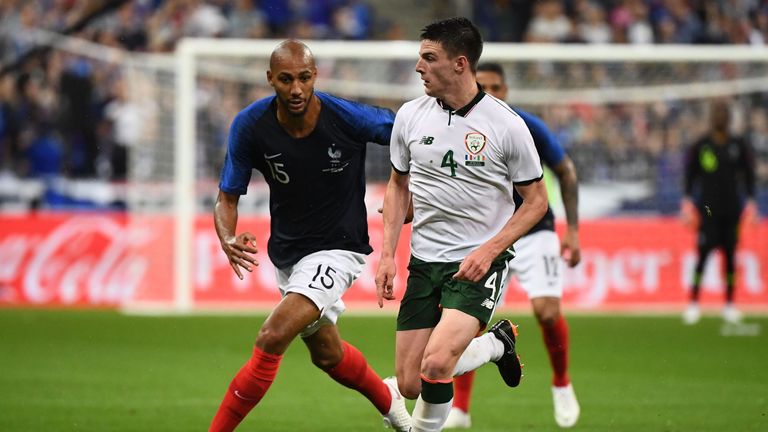 "I met the president of Jamaica as well, but as soon as I met Mick I felt like I wanted to play for Ireland. I didn't all of a sudden feel Irish, he sold the country to me, and I went to speak to my Irish grandparents who were behind me. I was still nervous until I walked out, sang that national anthem and got a goal on my debut - it felt unreal."
Gordon Strachan, who served as Scotland manager from 2013 until 2017, gave debuts to English-born players during his time in charge.
He said he picked up a good idea of whether a player would be committed to the cause when first speaking to them, and said Rice should look inside to decide his future.
"When people talk to you about Ireland, do you have an identity," he said. "Do you get excited when Martin O'Neill calls you up? Do you get excited when you watch them on the TV?
"A few times I've had the opportunity to speak to people who were born in England and wanted to be Scottish, and were enthusiastic when they came to join us.
"But I've spoken to other players, and when you speak to them within 10 minutes you know they don't feel part of it. It's the feeling and pride you get, but if you're just doing it for the sake of getting more caps, there's no point doing that if you don't stand there and think, 'This is it. This is magnificent', when you hear the national anthem."