Arsenal's Unai Emery 'didn't block' Mesut Ozil meeting Germany head coach Joachim Low
By Sky Sports News
Last Updated: 26/09/18 2:32pm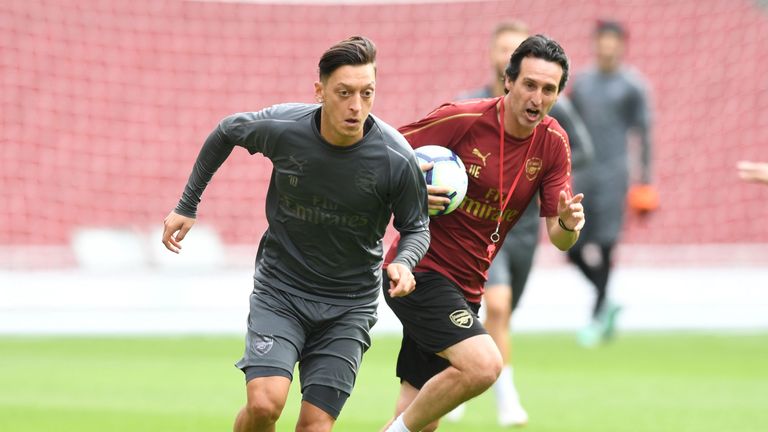 Unai Emery prevented Germany coach Joachim Low from entering Arsenal's training base as he sought reconciliation talks with Mezut Ozil, according to German media.
Bild magazine quotes Low's number two, Oliver Bierhoff saying: "We would have liked to have spoken to Mesut, but we have to accept that at the moment he doesn't want to have this conversation with us,"
However, Sky Sports News has been told that some aspects of the reports in Germany are wide of the mark and that Low was in Hertfordshire to talk to Per Mertesacker - appointed as the head of the club's academy at the end of last season.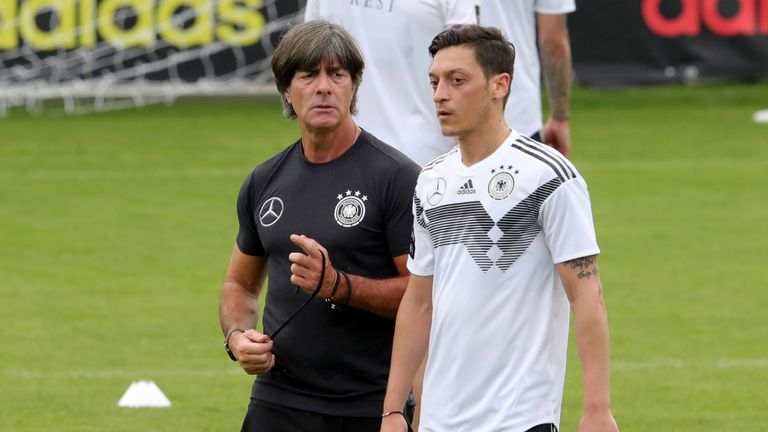 Sky Sports News have been told that Ozil, who recently retired from international football in controversial fashion, was not present at the training ground at the time and that Low did briefly chat to Germany international pair Bernd Leno and Shkodran Mustafi.
Ozil's agent Erkut Sogut, who Bierhoff had reportedly contacted before the visit, declined to comment. At the start of the month, Low said he has often already tried to contact Ozil, but without success.
After a disappointing World Cup for both Ozil and Germany, who finished bottom of their group in Russia, the former Real Madrid man announced his international retirement in July.
Ozil accused the German Football Association of treating him with "racism and disrespect", claims which have been derided by many of his former international colleagues.
Speaking ahead of Germany's opening Nations League match against France earlier in September, Low also shot down Ozil's reasons.
"There has never been any form of racism in our team, so it's not a topic at all," he said at his press conference.
"The DFB (German Football Association) are against any sort of racism or discrimination, and we have followed this approach for years.
"He's said he's going to step down. Are there any questions open? He's said he doesn't want to play, he told us his thoughts, I don't know why we should we keep talking about it.
"He was part of the team for a long time but not any more. For this team it's over and he's not part of our routine any more."
Emery has been demanding more out of Ozil since he replaced Arsene Wenger in the Arsenal hot-seat - the club's former record-signing played 90 minutes in Arsenal's most recent match - a 2-0 win over Everton on Sunday.