Merseyside police set for Red Star fans' arrival ahead of Liverpool Champions League fixture
By Sky Sports News
Last Updated: 18/10/18 1:05pm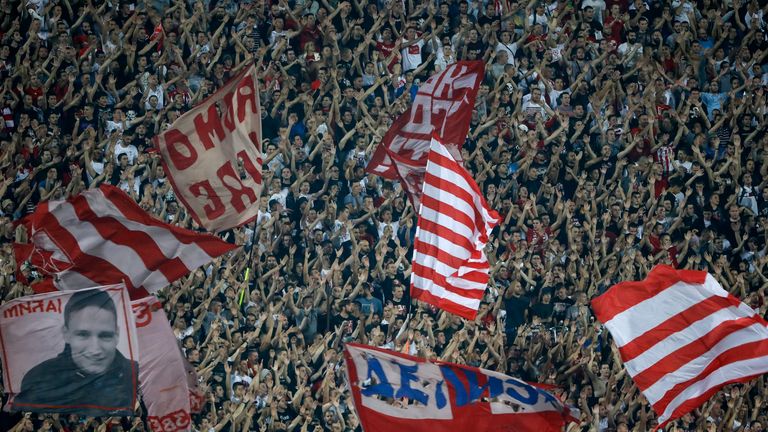 Merseyside Police will have a "comprehensive policing operation" in place in preparation for Red Star Belgrade's arrival for their Champions League match against Liverpool on October 24.
Red Star have been banned by UEFA from selling tickets to their fans for the match at Anfield after their supporters invaded the pitch following their victory over RB Salzburg in the qualifying play-offs.
Despite the ban, Red Star fans travelled in large numbers to their previous European away fixture in Paris, when they lost 6-1 to Paris Saint-Germain.
Merseyside Police match commander superintendent Paul White said: "We are aware of the UEFA ban on Red Star Belgrade selling tickets for this fixture to their fans.
"We will have a comprehensive policing operation in place, working alongside both clubs and Serbian police, in preparation for this fixture to ensure spectators are kept safe and to smoothly facilitate the movements of those travelling to and from the game.
"There will be additional officers on duty at the ground and we will have a city centre policing plan in place throughout the day, to further ensure that spectators and visitors to the city are kept safe."