Bournemouth striker Jermain Defoe has got a new tattoo, which marks his great friendship with young Sunderland fan Bradley Lowery.
Lowery died aged just six from a rare cancer called neuroblastoma in July 2017 - but, before he passed away, he struck up a close friendship with Defoe, who was the Black Cats' main goalscorer at the time.
Defoe regularly visited Bradley in hospital and brought him out onto the pitch before an international, following his recall to the England side.
The pair's bond touched the hearts of the football world and Defoe has now had Bradley's name tattooed on his arm.
Defoe said: "Obviously, this tattoo is an important piece that I've been thinking of getting for a while of Brads for obvious reasons.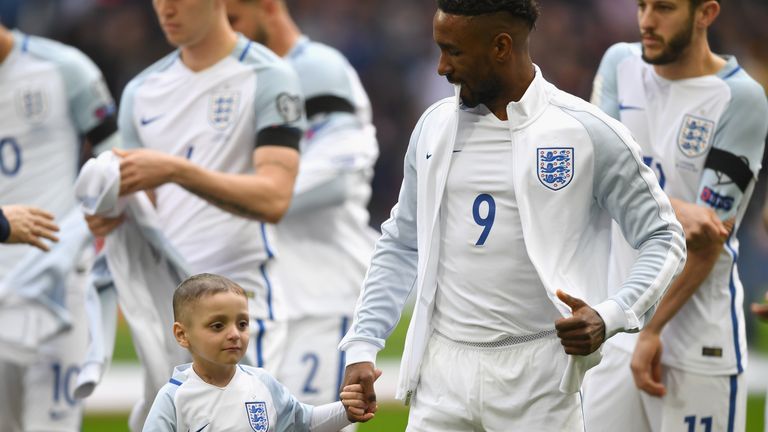 "My relationship with him and stuff like that - but it means a lot to me. No matter what happens, I think I can always look at this and it can sort of pick me up a little bit.
"I've got a picture of my nan on my arm, which also means a lot to me.
"This is a nice piece. I'm going to add some stars and some clouds on it. I'm pleased with this, because it means a lot to me."