Troy Deeney exclusive: My game isn't just about goals
Watch Everton vs Watford live on Monday Night Football at 8pm on Sky Sports Premier League
Last Updated: 10/12/18 1:35pm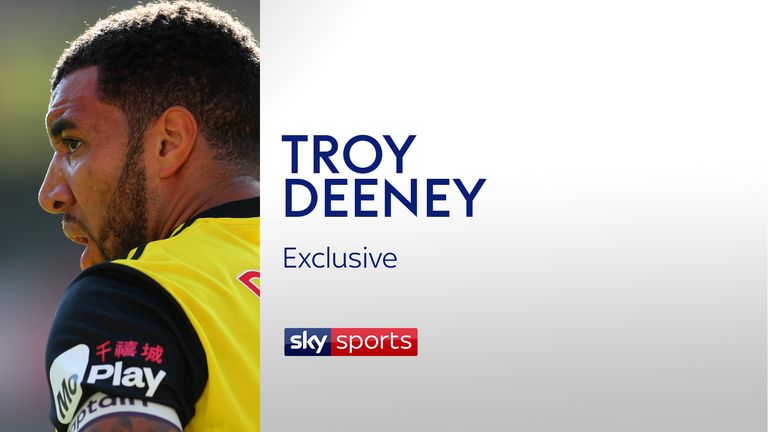 Troy Deeney insists his game is "not all about goals" having scored just twice this season for Watford in the Premier League.
The Watford skipper scored five goals in the Premier League last season, but his all-round game has evolved over recent years, and the 30-year-old is happy with his performances this term.
Deeney, without a goal since September 2, sees his Watford side go to Goodison Park to face Everton on Monday Night Football, and with it a match-up with former manager Marco Silva.
Deeney told Sky Sports: "Anyone wants a goal, but for me, I'm not really renowned for being a 20-goal a season kind of guy in the Premier League.
"So for me it's kind of about everything else, the performance, what I bring to the team, the energy levels, all of these different things contribute to whether I'm going to be playing, not necessarily whether I'm scoring.
"My performances have been really good this season, so I can't sit and say: 'Oh but the goals aren't coming!' I've just got to trust the process and it will come if I keep doing what I'm doing."
There was much speculation surrounding then-Watford boss Silva's future midway through last season as Everton looked for a new manager to replace Ronald Koeman, before the Toffees appointed Sam Allardyce.
Watford's form dropped around that time as Silva won just one of his final 11 games in charge, and though Deeney admits it may have had some impact, he believes people are forgetting the number of injuries they had at that time.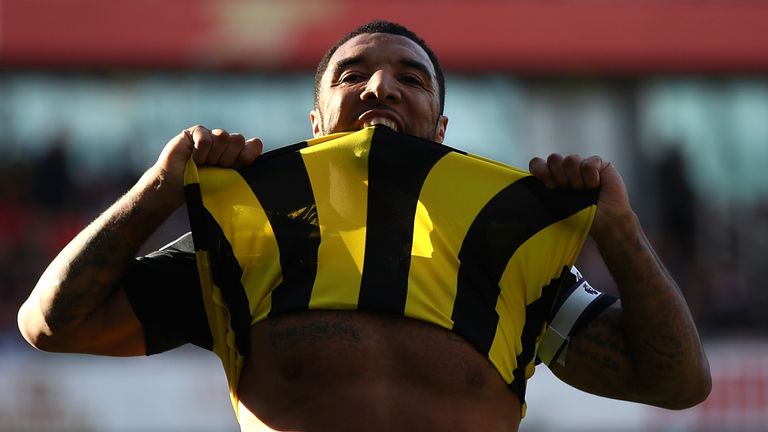 "I wouldn't say any of the players gave up. I think if he looked on reflection, I think there was 13, 14 injuries at the same time, so if you ask any squad in the Premier League, even Man City, can you deal with 14 injuries, and expect to pick up points in the Premier League, they would struggle.
"We worked through that patch. The Everton thing would have been a distraction, to anybody, and I can only speak on my own interactions with him, he was great. Always good with me, always treated me and everyone else with respect, and demanded the same.
"I always wish him well. You can appreciate how hard it is to be a coach. From my point of view, I tip my hat to him, and it's the same to Richarlison."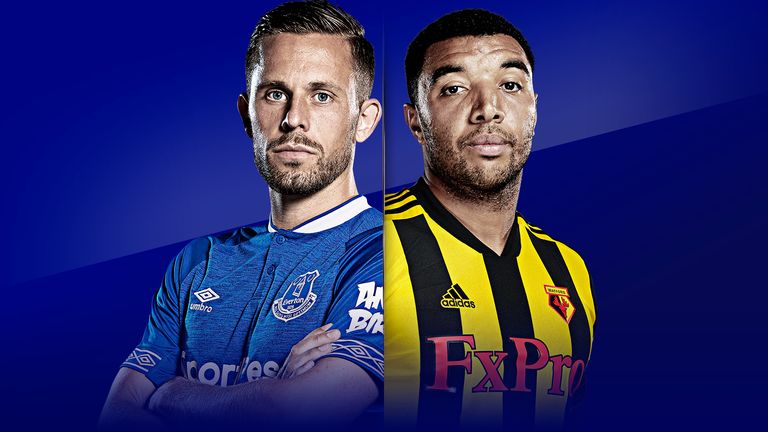 Watford are without a win in five, scoring just two goals in that time, but Deeney says just two wins will put them back into contention for the Europa League spots.
"We're definitely up there, in and around it, so if we win two games on the bounce suddenly it's 'Oh, Watford are back in for the Europe League.' It's just the nature of the business!
"You've just got to be level-headed, when you're high you can't be too high, when you're low you can't be too low."
Watch Everton vs Watford live on Monday Night Football at 8pm on Sky Sports Premier League