Sky Bet EFL Goal of the Month winners: Freddie Sears, Charlie Kelman and Shay McCartan
Last Updated: 14/02/19 4:49pm
Ipswich Town striker Freddie Sears is the Sky Bet Championship Goal of the Month winner for January, receiving 44 per cent of the public vote.
There is nothing worse for a keeper than a shot from distance which looks saveable until it arcs cruelly away from his reach and finds the corner. Sears judged his effort impeccably.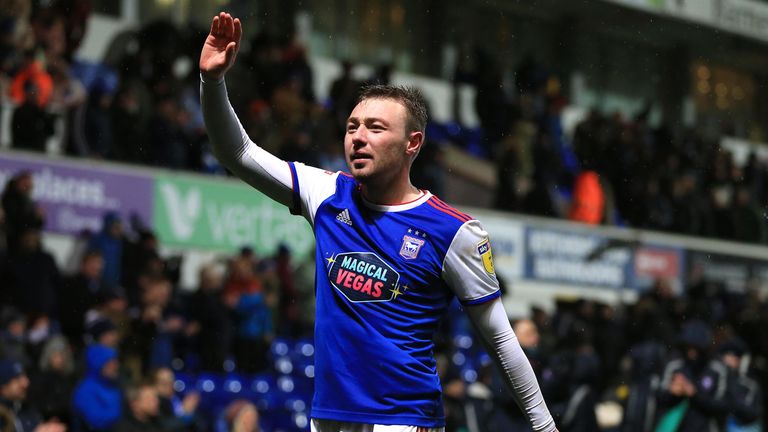 Lead Sky Bet EFL Goal of the Month judge and Sky Sports pundit Don Goodman said: "It's a tremendous shame this award has been marred by news Sears will be out for up to a year after picking up an injury in the East Anglian Derby on Sunday.
"The superb strike that secured the award is a painful reminder of just what Ipswich will be missing in that time, in their fight against the drop."
Sears saw off competition from Queens Park Rangers' Luke Freeman and Rotherham United's Semi Ajayi.
Sky Bet League One: Charlie Kelman - SOUTHEND v Plymouth - January 12
Southend United striker Charlie Kelman is the Sky Bet League One Goal of the Month winner for January, receiving 44 per cent of the public vote.
On as a late substitute for his debut, the 17-year-old announced himself to the football world by uncorking a shot, and scoring, from his own half.
Kelman said: "I'm very pleased. I was up against some quality goals so I was quite worried but I was so happy when I found out I won. It's every kid's dream, especially scoring a goal like that on my debut and hopefully this is the first of many.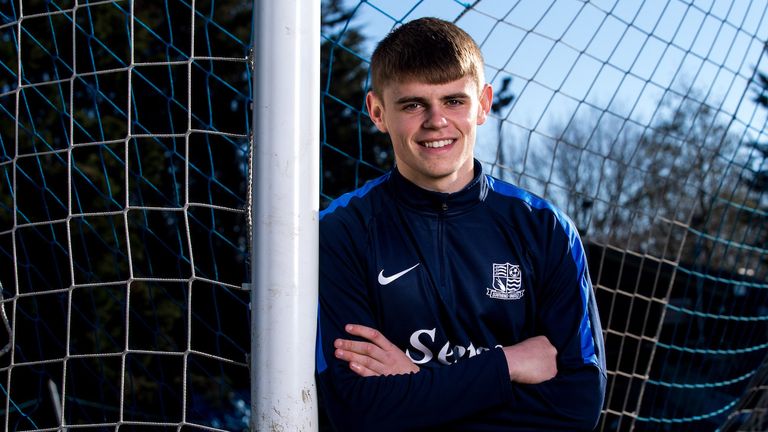 "It might be a once-in-a-career type of goal but coaches and players have seen me do it in youth games. I'm the sort of player that if it's on then I will do it because without risk there is no reward.
"We were defending a free kick minutes before and I said to Coxy [Simon Cox] in the wall the goalkeeper is way off his line. When the ball dropped to me it just fell perfect. As a striker you have an instinct and it set up so perfectly for me. It was an amazing feeling to see it go in.
"I enjoyed it for one day but my mum made sure I didn't get too carried away. I want to show that I'm not just about the goal, but that I can be consistent scoring goals and have a good career."
Goodman said: "Perhaps the keeper should have done better, but let's not take anything away from the teenager Kelman who has scored a goal that few would even have attempted.
"Very few players will score a goal from inside their own half in their career and I'm sure this is one that both Kelman and the Shrimpers fans will remember for a long time."
Kelman beat off competition from Scunthorpe United's Adam Hammill and Doncaster Rovers' Ali Crawford.
Sky Bet League Two: Shay McCartan - Swindon v LINCOLN - January 12
Lincoln Town striker Shay McCartan is the Sky Bet League Two Goal of the Month winner for January, receiving 53 per cent of the public vote.
Goals like this come around once in a career. McCartan adjusted his stride as a hooked clearance dropped to him and timed the dip on his exquisitely struck volley to perfection.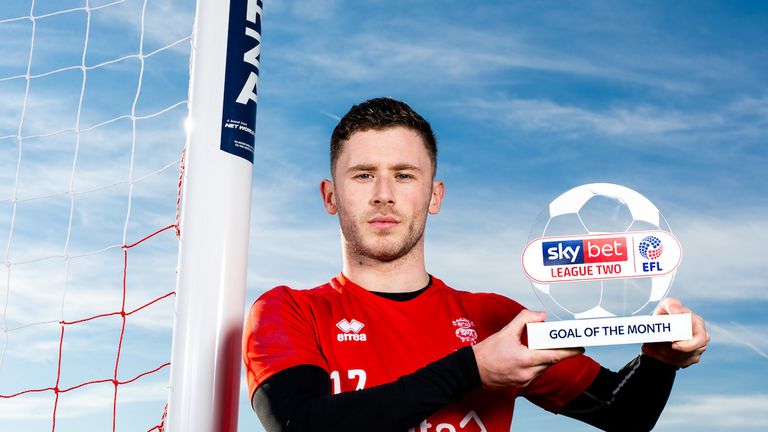 McCartan said: "It's nice to get these awards, obviously it was a good goal. I was delighted with it, some could say it was one in a hundred but I'll take it, it was good.
"I'd like it to be the first of many, it was a great goal at the time. There was a ball over the top and we went 1-0 up, but we had ten men as Bruno had just been sent off so it was a little back's to the wall, and it just gave us an extra cushion.
"We were running around and not really getting anywhere, the ball dropped to me and I thought I would just hit it as hard as I can and I caught it perfect. I remember looking up and I saw the keeper trying to touch it but looped over him and in under the crossbar.
"I was buzzing to be fair, I knew it was a good goal because I could see by the lad's reactions. It was funny because I'd not trained well all week, so they took the mickey out of me a little bit with not training too well then scoring a goal like that so it was a good feeling."
Goodman said: "What elevates this goal from a nice volley into an unguarded net to a wondergoal is the ferocity and outright power that McCartan hits the ball with - the strike is simply sensational.
"In fact, so good was it that I'd wager that even if there had been a goalkeeper perfectly positioned for the shot, it's highly unlikely that they would have saved it."
McCartan beat off competition from Morecambe's Kevin Ellison and Cambridge United's Jevani Brown.