Horacio Sala, father of Emiliano Sala, dies at the age of 58
By Sky Sports News
Last Updated: 26/04/19 1:15pm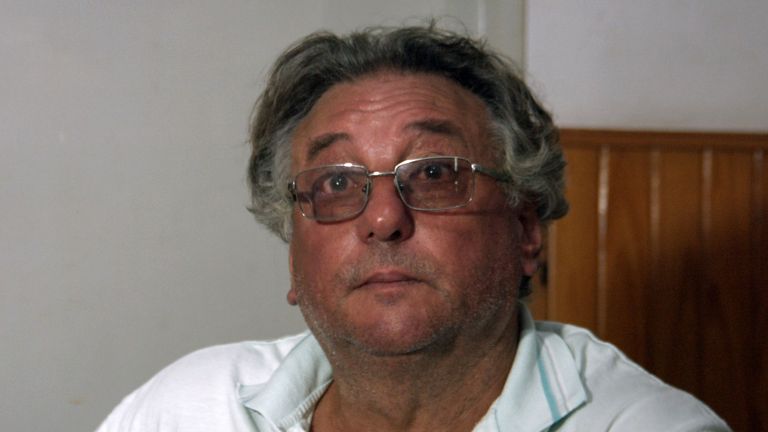 Emiliano Sala's father Horacio has died at the age of 58 three months after losing his son in a plane crash.
He died on Friday morning in Progreso, with the town's Mayor confirming he had died after suffering a heart attack at home.
Emiliano Sala's body was discovered in February, more than two weeks after the plane carrying him from Nantes to Cardiff, where he was due to join up with his new team-mates, crashed into the English Channel.
Sala had just concluded a £15m transfer to the Premier League club.
Julio Muller, the Mayor of Progreso, said: "Today we woke up again with sad news in Progreso. 2019 has been very hard on us.
"Today at 5am Horacio's wife called me to tell me that he was ill. He woke up saying that his chest hurts him and she called the emergency services.
"Since we live 4 blocks away, I got there almost immediately. The ambulance was already there. But the paramedics couldn't do anything about it.
"Horacio had cardiac problems, but in the last few days he had been fine, so this is really shocking. I ran into him yesterday and we said hello. I think Horacio couldn't get over what happened to Emi. Every news he heard about the investigation was really tough for him."