Premier League transfer window: Who should Chelsea sign?
Analysing what promises to be a fascinating summer at Stamford Bridge - even if they won't be allowed to make any signings...
Last Updated: 17/05/19 8:59am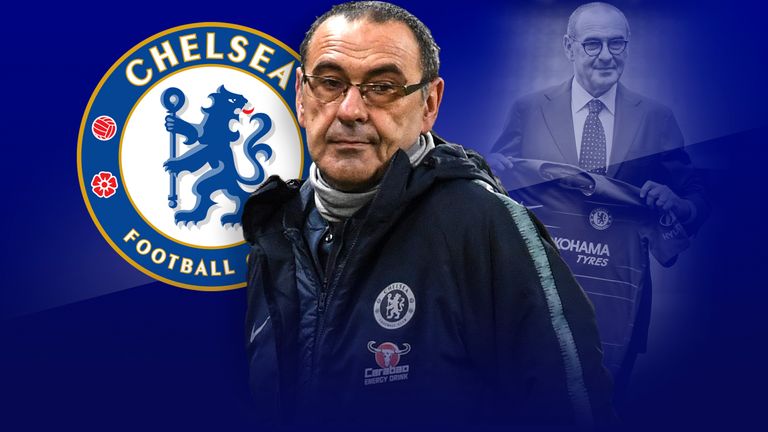 Chelsea spent heavily last summer, with the £57m Jorginho and the £71.6m Kepa Arrizabalaga the headline arrivals, but their transfer plans are shrouded in uncertainty this time around.
Will they be allowed to make any signings?
Will they persuade Eden Hazard to stay?
And who will call the shots?
What we know - The Sky Sports News insight
Kaveh Solhekol: "Chelsea's transfer plans depend on what happens at the Court of Arbitration for Sport in Switzerland. Chelsea have appealed to CAS after they were banned from registering players for two windows for breaking FIFA rules on signing youth players.
"Their plans also depend on what happens to Eden Hazard. He has told the club he wants to move to Real Madrid. Chelsea would prefer to keep him, but it would make business sense to sell him as he has one year left on his contract. Talks have been held between the clubs and Chelsea are holding out for a figure close to £100m.
"Chelsea also need to sort out the futures of on-loan players Gonzalo Higuain and Matteo Kovacic, and striker Olivier Giroud. Maurizio Sarri would like to keep them but there is still a chance the Italian will not be at Stamford Bridge next season.
"He says he wants to stay but he has offers from clubs in Italy and his future will be settled after the Europa League final against Arsenal.
"Chelsea signed Christian Pulisic from Borussia Dortmund in January and he will arrive this summer.
"If Chelsea lose their CAS appeal they will be forced to rely on returning loan players to strengthen their squad for next season. Players such as Mason Mount (Derby) and Reece James (Wigan) are expected to be in the first-team squad."
The pundit's verdict
Alan Smith: "Much will depend on whether Hazard goes and they have the transfer ban. I wouldn't imagine they would be looking to replace Hazard directly as they have Callum Hudson-Odoi coming back and Christian Pulisic joining already.
"The centre-forward position is the area I think. I don't think Gonzalo Higuain is the answer, he is not mobile enough, and Maurizio Sarri doesn't seem to have much faith in Olivier Giroud.
"Defensively they have Antonio Rudiger and David Luiz, so do they stick with them and hold Andreas Christensen, who has been out of the frame under Sarri?
"There's not too much that needs doing. If Pulisic settles, which isn't a given, then that will give them some good pace and width.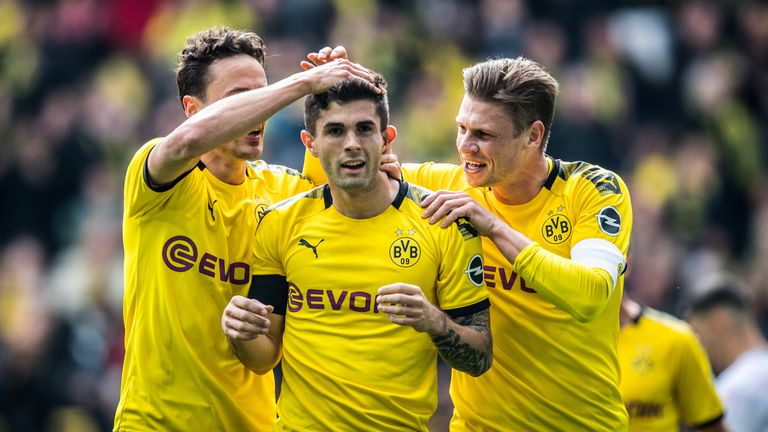 "Of course if they can't make any transfers they will have to bring players back who are on loan. What will happen with Tammy Abraham? That could be an interesting one. There's talk about Aston Villa wanting to sign him if they go up but Chelsea might want to see if he can do it back at Stamford Bridge and he has probably earned his chance.
"I don't see them being able to catch up with Liverpool or Manchester City in one transfer window. A lot depends on who the manager is. The player don't seem to have too much faith in Sarri and training isn't the most interesting. So if you haven't got a positive atmosphere then you are going to struggle."
What do the stats say?
Hazard passed the 100-goal mark for Chelsea this season and, with 16 goals and 15 assists, he was also the player with the highest combined total in the Premier League. The numbers underline just how big a miss he will be if he does get that transfer to Real Madrid.
There might also be a need for a new striker regardless of what happens with Hazard's future. Sarri's side attempted 607 shots this season - the second-highest total in the division - but only scored 63 goals, giving them a conversion rate of just 10.4 per cent - putting them 11th overall.
If Sarri stays, they will also need to ensure any new players fit in with his possession-based philosophy. Only Manchester City averaged more possession than the Blues' 64.3 per cent this season.
The manager's view
Sarri on summer plans: "I think we have to buy only one or two players. It's very difficult to cover the gap [to the top two] at the moment. We need to work, probably we need to do something from the market. It's not easy, because the level of the top two is very, very high. Otherwise it's very difficult to improve immediately. I think we are a very good team, so we need only one, two players, no more."
Sarri on Hazard: "We know for the fans [Hazard] is very important. We know Eden has played here in Chelsea for seven seasons; he tried in every match to do his best and now it is time to respect his decision. I hope he will remain with us."
Read on: The summer transfer plan series continues...
Insight: Who should Everton sign?
Insight: Who should Leicester sign?
Insight: Who should Liverpool sign?
Insight: Who should Manchester City sign?
Insight: Who should Manchester United sign?
Rank the players Chelsea have been linked with
Chelsea may not have the luxury of signing anyone one this summer, but if there appeal is successful, which of these targets would you like to see them bring in?