James Milner spends coronavirus break away from Liverpool training by picking Isolation XI
Liverpool star Milner entertains fans on Twitter with a team found around the home!
Last Updated: 25/03/20 2:51pm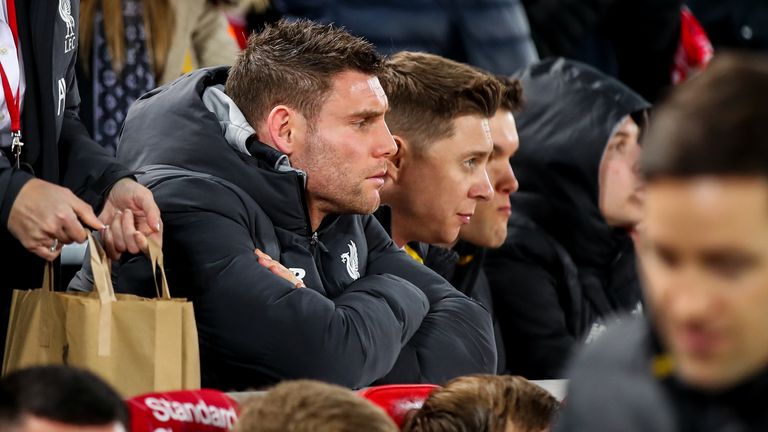 James Milner has spent time away from Liverpool training by selecting an Isolation XI.
The former England international used household items to come up with a team of 11 players, seven substitutes and a manager.
Milner went for a 4-4-2 formation. Here is the starting 11...
Joe Heart
The Liverpool star has picked a former Manchester City and England team-mate between the sticks, represented by what appears to be a love heart.
Kyle Walker
Another former England team-mate Kyle Walker is in at right-back, by way of a dog lead.
John Terry's Chocolate Orange
Former England and Chelsea captain John Terry is keeping things sweet at the heart of the defence.
Dominic Matt-io
Former Leeds team-mate Dominic Matteo is in, courtesy of a cheerio on top of a mat - genius!
Trevor Cherry
Another Whites legend, Trevor Cherry, is picked - through a cherry yogurt.
David Silver
A 10p coin earns another former team-mate of Milner's, Manchester City legend David Silva, a spot in the team.
David Batty
David Batty is in courtesy of a cricket bat. The former Leeds, Blackburn and Newcastle midfielder is in central midfield with...
Genie Wijnaldum
Gini Wijnaldum gets in by way of a 'magic' lamp and beats Frank Lampard to a place in the team - inevitable, with Wijnaldum a current Liverpool team-mate.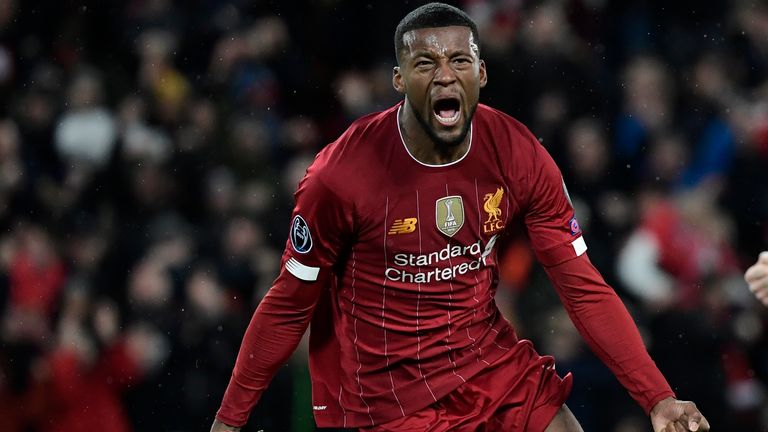 Patrik Burger
An uneaten takeaway burger gets former Liverpool midfielder Patrik Berger in on the right side of midfield.
Thierry Henry
'Henry the Hoover' wins Arsenal legend Thierry Henry a place in the front two.
Geoff Horsefield
A left-field pick, with a My Little Pony doll (we think) getting former Fulham and Birmingham striker Geoff Horsfield into a strike partnership with Henry.
Substitutes: Bread Friedel; Gabriel Heinze; Frank Lampard; Ruel Fox; Titi Camera; David Heel-ey; and Lewis Dunk.
Manager: Fabio Cap-ello.
Think you can do better? Send us your entries to @SkySportsNews!