Prandelli defends Bonucci call
Cesare Prandelli has defended his decision to name Leonardo Bonucci in his Italy squad despite him being implicated in a match-fixing probe.
Last Updated: 29/05/12 5:21pm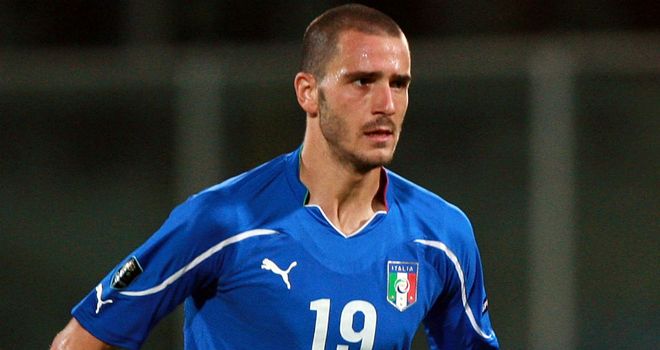 Italy coach Cesare Prandelli has defended his decision to name Leonardo Bonucci in his Euro 2012 squad despite the Juventus defender being implicated in a match-fixing scandal.
Bonucci is expected to face questioning in the latest match-fixing investigation to hit the country, with prosecutors interested in his time as a Bari player in the 2009-10 campaign.
However, he is not under any formal investigation at this stage and has denied any wrongdoing.
Italy omitted Zenit St Petersburg defender Domenico Criscito from the squad on Monday after he was handed an official notification by the police at the Azzurri's training headquarters in Coverciano, Florence, of being under investigation.
"The most annoying thing is that some people have linked Bonucci's issue with that of Criscito," Prandelli said to Italian TV station Rai.
"I reiterate that Bonucci has not received any type of notification from the prosecutors' office. This is why he will come with us to the European Championship."
Dark cloud
In 2006, a match-fixing scandal was a dark cloud over the Azzurri and Juventus were eventually relegated and stripped of two league titles after being found guilty of influencing referees.
Even so, the Italians won the World Cup in Germany.
"We want to play, to win and to come out clean," said Prandelli.
"The similarities with that of 2006 are there but they say in the difficult times the group unites.
"I hope that will be the case but I don't believe in the theory that says that Italians only emerge in times of crisis.
"We also rise in times of calmness.
"Now the important thing is to make people understand our intention and that is to clean up football."