Keith Hill determined to see job through and save Barnsley from relegation
Barnsley manager Keith Hill is determined to see the job through and save the club from relegation.
Last Updated: 06/11/12 9:26am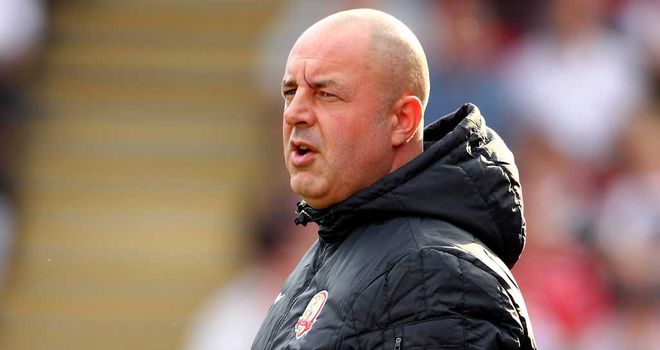 The Tykes are currently languishing in 20th place in the Championship having lost four of their last six games - but Hill has insisted he will not yield to the mounting pressure.
He said: "I will fight for what I believe in and I believe in the players and what we are trying to do.
"There's absolutely no chance that I'll walk out on this club because I feel we're ahead of where we should be.
"You have to ask yourself: 'would results change if the players changed or if I left?' Well, not unless there was a huge cash injection. I have the support of the chairman. He is aware of the current situation and I'm not worried about being sacked at all.
"Our aim for this season is to get 50 points and that achievement would be like walking a tightrope with two broken legs."