Rafael Benitez has denied unrest among the Chelsea fans was affecting his team
Rafael Benitez has denied unrest among the Stamford Bridge faithful was affecting his team's home performances.
Last Updated: 18/01/13 4:26pm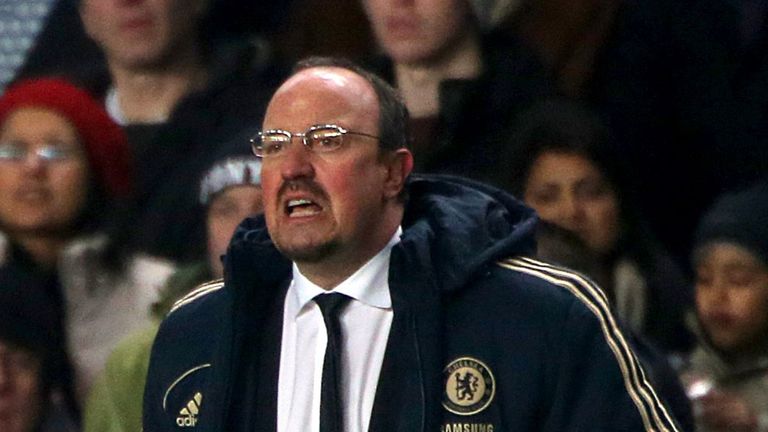 Chelsea have chalked up six wins on the road since Benitez's arrival in November, but they have only managed one victory in six games at home, where the disquiet over the hiring of Benitez - and the axing of Roberto Di Matteo - shows no sign of abating.
"It was always tough, always difficult when I went to Stamford Bridge as Liverpool boss," said Benitez ahead of the weekend visit of Arsenal.
"We will try to make it the same. It was (like that) for Aston Villa. After that everyone was scared.
"The atmosphere doesn't affect the players. We are professionals and we concentrate on our job. If we win, I'm sure they'll be happy.
"It's a question of the tactics of other teams, if they're deep or not.
"Arsenal are a top team. They won't be 11 men behind the ball on the edge of the box waiting. It's a different kind of game.
"The only way to do your job properly is to carry on analysing the game, talking to people, and being up to date every day."
One man who could help lift the mood is captain John Terry who has not started a game since suffering knee ligament damage during November's clash with Liverpool.
As to whether he might start in Sunday's Sky Live derby, Benitez added: "He's been training with the team and has been fine. We will decide on Saturday after the training session."
Chelsea v Arsenal is live on Sky Sports 1 this Sunday. For more details click here.