Leonardo: Psg Not Suited To French League
Paris Saint-Germain director Leonardo has suggested his team are more suited the Champions League than Ligue 1.
Last Updated: 03/03/13 10:04am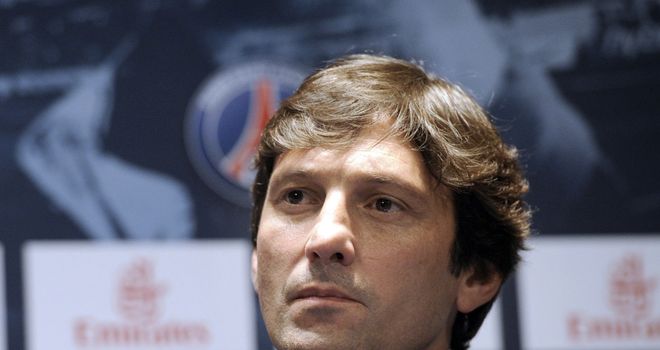 Carlo Ancelotti's side went down 1-0 in Reims as Grzegorz Krychowiak scored in the 64th minute, six minutes after the hosts had Christopher Glombard sent off for a second bookable offence.
PSG had already seen Zlatan Ibrahimovic denied a goal for a questionable offside decision, but missed several other chances and surrendered vital ground in the tight Ligue 1 title race.
It was a second away defeat in a row for PSG and Leonardo warned there could be more as his expensively-assembled team was constructed for grander stages.
"We are perhaps not made to play in these types of games," the Brazilian told Infosport. "We created a team to play in the Champions League, not the championship.
"We don't know yet how to handle games where the situation is against us, where the surface is difficult and we have an important game every three days."
However bold their ambitions on the continental stage, Leonardo admitted they must find a way to win at home in order to stay in control of the title race.
"When games are based on a fight, we do not succeed," he said. "We will have to learn how to face games like these when it gets tough, as they are common here and this will not be the last time."
But while Leonardo's comments seemed to question PSG's title credentials, coach Carlo Ancelotti insisted he had no worries about his team's attitude.
"It's a big disappointment, because we had the opportunity to win this game with the chance for (Ezequiel) Lavezzi in the first half and the (disallowed) goal of Ibrahimovic in the second," Ancelotti said.
"The only thing I can say is we have to accept this defeat and better manage matches like this."
Prior to this match, PSG had enjoyed back-to-back victories over rivals Marseille in the league and cup, but they also lost their last league outing away from home in losing 3-2 to Sochaux.
"This is different to Sochaux," Ancelotti added. "Today we do not have any attitude problem. It was not a problem of concentration, but a technical thing. We encountered difficulties in the game because the pitch was not good. If you cannot play football, it is hard.
"But I cannot be angry because the team is doing a good job and we are still leading (the table). We might have won if Lavezzi took that chance and then the officials had made a different decision."