Transfer news: Arsenal shareholder Alisher Usmanov is a fan of Wayne Rooney
Arsenal shareholder Alisher Usmanov believes Wayne Rooney would be a 'great success' if he were to join the London club.
Last Updated: 21/06/13 4:51pm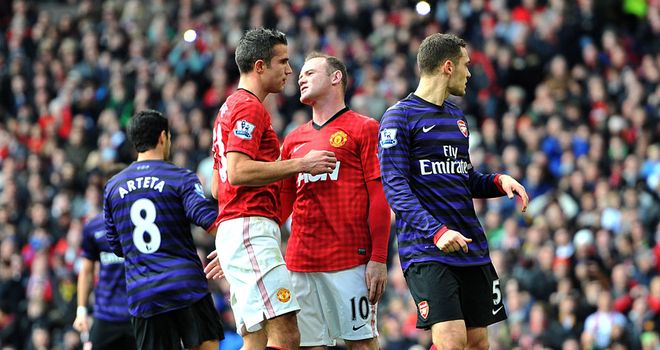 Arsene Wenger has been promised significant funds to strengthen his squad this summer and the Manchester United striker has been linked with a switch since handing in a transfer request at the end of last season.
Usmanov said: "He is a great player. If he comes it would be a big success for Arsenal and for Rooney also."
Usmanov also expressed his support for Wenger, who galvanised a strong finish to the 2012/13 campaign as his team finished fourth, but with some reservations.
"My point of view is that Arsene knows best," the 59-year-old Russian, who holds a 29.9 per cent share in the club, added.
"Of course, we as shareholders do point out some drawbacks in managing the club, in steering its way through.
"But I believe he is a great coach and he has already proven that last season."