Tottenham striker Roberto Soldado close to reaching top form for Andre Villas-Boas' side
Roberto Soldado says he is not totally happy with the performances he has produced for Tottenham.
Last Updated: 19/11/13 4:08pm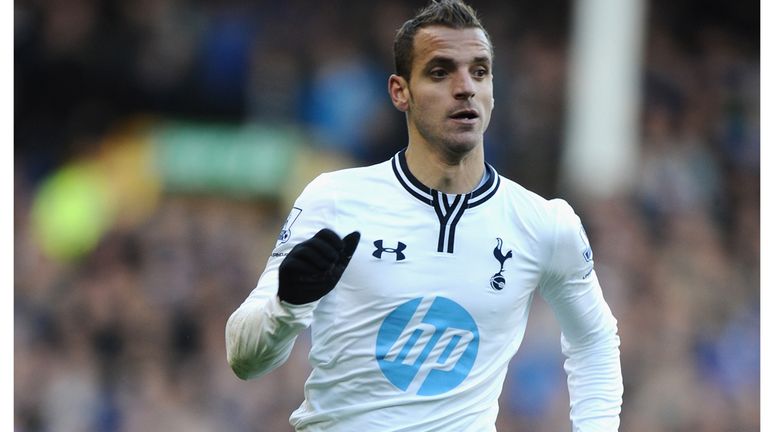 The 28-year-old Spaniard was signed for £26million from Valencia and has been a fairly regular presence on the score-sheet so far this term.
However, three of his four Premier League goals came from the penalty spot and Soldado told Spurs TV that he was still adapting to his new team-mates.
"I have scored six goals but I would like to score many more," he said.
"I am a realist and I know that, on the pitch, I am not happy with everything. I am not combining with my team-mates how I would like but I know I am very close.
"I'm striving to get to top form and play at 100 per cent, I am convinced that I am almost there.
"I don't want to stop scoring goals, that's why Tottenham signed me. I'm not 100 per cent but the manager has put his faith in me and he is giving me minutes. Scoring more goals for this team is my target.
"They might have been penalties, but I have scored decisive goals that have won matches. I want more and the manager wants more, and that is what I want to give to the fans."
Soldado has been accustomed to getting a winter break from football but he will have to play throughout the festive season now he is in the Premier League.
"It's going to be different," he said.
"Before, I used to spend Christmas with my family. Now I am going to spend it with my team-mates.
"But I think it's nice because the fans are, in my opinion, the most important part of football, and they can enjoy so many matches.
"It's important that the children can come to matches. It's nice for them to enjoy the environment."