Premier League managers throw weight behind crackdown on match-fixing
Premier League managers have thrown their weight behind a crackdown on all aspects of match-fixing.
Last Updated: 28/11/13 5:49pm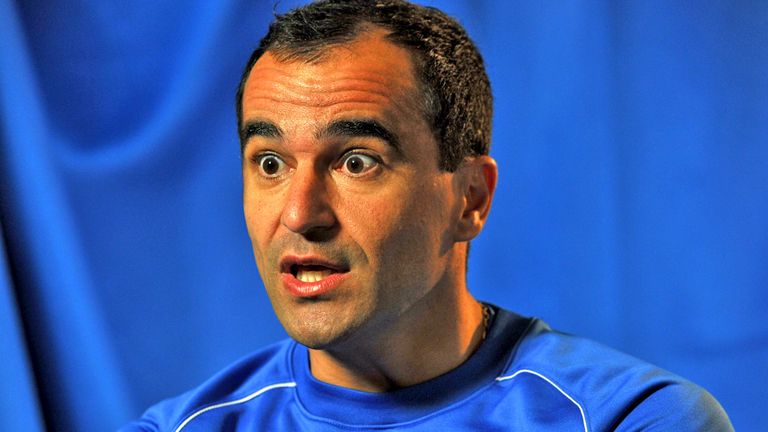 The National Crime Agency have arrested six men, including at least three players, alleged to have been involved in fixing football matches in the English lower leagues.
The arrests were made following an investigation by the Daily Telegraph, in which it was claimed undercover reporters discussed the possibility of influencing the scores and outcomes of games.
The spectre of courruption is not thought to have touched the Premier League but there is no room for complacency, according to Everton manager Roberto Martinez.
"There is no grey area," he said. "Sometimes it is difficult to find out and get a face behind it but we need to eradicate it.
"The integrity of our competition, especially in the British leagues, means there is no space for it and we should be very strong about it."
West Brom boss Steve Clarke said: "It's not something we can be complacent about. The betting industry, the way it is, people have opportunities to bet on almost anything these days, almost any game at almost any level.
"We have to be vigilant, we have to stay on top of it and the fact there is an investigation into something untoward that may have happened is good. That means we're on the ball and we're trying to keep an eye on it."
Crystal Palace manager Tony Pulis added: "I've been very fortunate in my life to come through many different levels of football in this country.
"And I've never, ever heard of anything in that respect. If it has been going on they should really stamp on it straight away."
Sheffield Wednesday boss Dave Jones and Barnsley counterpart David Flitcroft have offered their support to any tightening of the regulations across the board.
"Every time I'm asked this question I say the same thing - if players have done it they should be banned for life," Jones said.
"They're cheating people that pay good money to go and watch and you're cheating people who are working hard to try and get a result.
"If this is proved to be correct, then as far as I'm concerned they should be kicked out of the game."
Vexed Barsnley boss Flitcroft added: "Anything to do with fixing sport, we had the Italian scandal, snooker and cricket, I find it repulsive I really do.
"Sport is about equality, diversity, honesty and integrity and you cannot use any of these words when there's this sort of scandal.
"If anyone would have asked me to fix a game or do anything like that I would have punched them because it really does send me somewhere where I wouldn't want to get to.
"I feel very strongly about this. We've got to do something about it, everything we can as a deterrent to make sure it doesn't happen on English soil.
"They must be desperate people to try and get a little bit more money out of a syndicate, but the Asian market is absolutely massive when it comes to betting, the amount of people making money from sport.
"Are you ever going to be able to control it? You're not are you? But we have to do something."