Clarke Carlisle disturbed by online racist abuse of Stan Collymore
Clarke Carlisle thinks social media providers have a duty of care to ensure users are not subjected to racism.
By Dev Trehan
Last Updated: 12/01/14 9:52am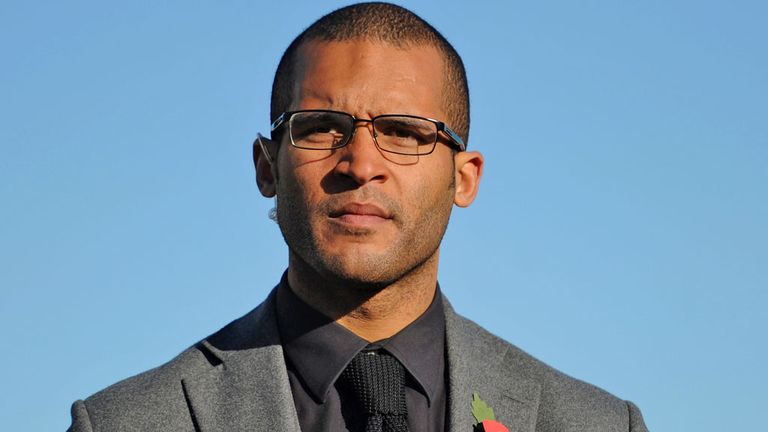 Collymore has been in touch with Staffordshire Police as well as anti-racism campaigners Kick It Out on several occasions in the past few months after receiving a barrage of racist tweets.
Carlisle admitted he found the volume of online abuse Collymore has been subjected to recently 'disturbing,' insisting companies ought to do more to safeguard the interests of users.
"It's very disturbing and I think they have a responsibility to have some kind of administration and moderation of what goes on on their sites," Carlisle told Sky Sports.
"They should have a responsibility because they are the ones who are supplying the platform for people to spout this abuse so I believe there is a duty of care to govern the media that they're operating."
Football pundit Collymore has fallen victim to racial abuse on Twitter on numerous occasions in the last two years.
Joshua Cryer, student from Jesmond in Newcastle, was given a two-year community order in January 2012 after sending a series of racist tweets to the former Nottingham Forest, Liverpool and Aston Villa striker.
Carlisle expressed his concern that young people in particular, might not always fully understand the meaning or the ramifications of what they are posting online.
"First of all there is a lack of awareness of how far-reaching their message is going," Carlisle, a Show Racism the Red Card ambassador, said. "As soon as you tweet or put something on Facebook it goes global and if you're a school child the comprehension of what that actually means is, I think, slightly out of kilter.
"But more than that I think there is a distinct lack of understanding of the terminology that is used.
"For example the debate over the 'Y' word and the way that has been misappropriated now in my humble opinion.
"It's not a term for a group of football supporters to re-appropriate and I think that's what it is, it is a lack of knowledge.
"It's a lack of knowledge of the history of certain terminologies and conflicts and where they stem from and what they stand for.
"So they're used nowadays without due thought and knowledge of what they actually mean."