'Make changes slowly' says Everton manager Roberto Martinez
Roberto Martinez has admitted making changes to the way his team plays since taking over as manager of Everton.
Last Updated: 09/02/14 11:24pm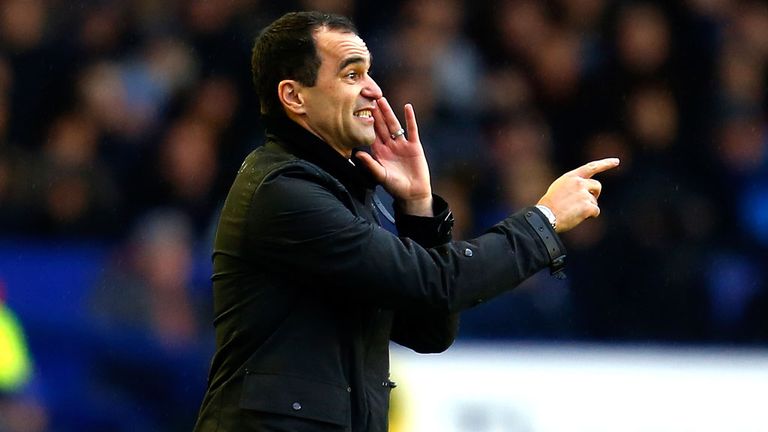 The Spaniard replaced David Moyes, who had been at Goodison Park for 11 years, but Martinez admitted it was vital not to undertake too many changes too quickly.
Everton are currently fifth in the table, just two points away from a Champions League position, following an almost seamless transition between Moyes and Martinez.
And the new man said: "When you are in a dressing room you can be open-minded or find it difficult to face change.
"Footballers are creatures of habit, they are not open to change too easily.
"Our example is not the norm. You have a group of players very confident in what they do and from day one they have been open about new ideas.
"Slowly you put in little tweaks to make us more diverse and give us more dimensions and the change from week to week depends on how the group reacts to it.
"It was very smooth and in a slow manner, making sure we didn't do it in a drastic way which would become a negative because the last thing I wanted was to lose all the good qualities this dressing room has.
"It has been vital for us that experienced players like Leighton Baines and Sylvain Distin extended their contracts and players who have been here for a long time - Leon Osman, Tony Hibbert, Phil Jagielka and Tim Howard - have all been influential.
"These players know what it means to play for Everton, they set the direction, and once you have that you have stability to base your work on.
"That has been very important, as well as giving freedom to the youngsters to give us that unknown quantity."