Serie A: AC Milan not for sale, claims Silvio Berlusconi
AC Milan president Silvio Berlusconi has denied that he is planning to put his club up for sale.
Last Updated: 25/04/14 5:28pm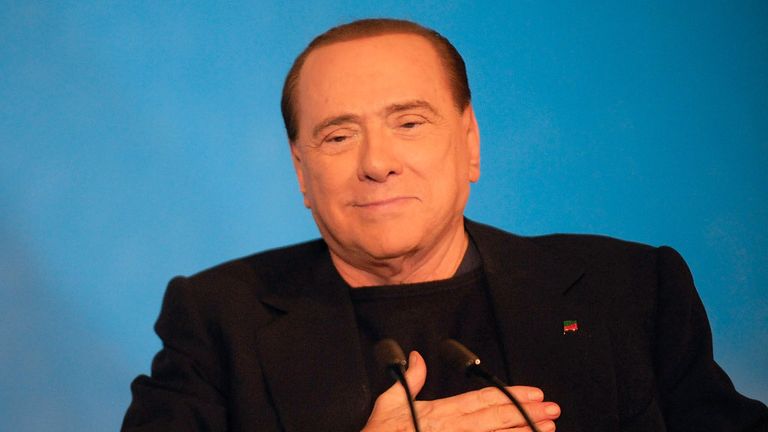 Recent reports in the Italian media had claimed that the former Italian prime minister was ready to sell a majority stake in the club to Singaporean businessman Peter Lim.
Lim was reported to be ready to part with €500million (£411m) to take control of the seven-time European champions.
La Gazzetta Dello Sport had also claimed that Chinese billionaire Zong Quinghou was interested in purchasing Milan.
However, all those reports have now been dismissed by Berlusconi himself, who insists that his club are "sacred" and are not for sale at any price.
"Milan is not for sale, not for €500million and not for 510million, it's worth a lot more than that," said the 77-year-old at the end of an appearance on Italian current affairs programme 'Porta a Porta' on Thursday.
"Let's not joke around here, certain things are sacred."
Financial holding company Fininvest, which owns Milan and is controlled by the Berlusconi family, also issued a statement.
"With regard to rumours reported by the press, Fininvest again denies any possibility of transfer of control of Milan," it read.