Football League: FA Commission's 'B' team plan 'not acceptable in current form'
The Football League says the FA chairman's England Commission's 'B' team plan is "not acceptable at the current time".
Last Updated: 09/05/14 7:18am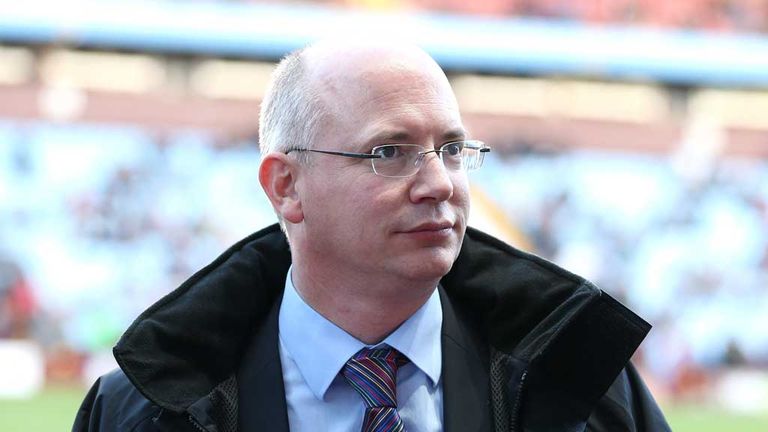 Dyke on Thursday revealed the findings of a Commission formed eight months ago to address - among other issues - a lack of opportunity for young English players at elite domestic level.
The headline proposal would see Premier League teams fielding 'B' teams in a newly-formed division within the Football League from 2016.
Under the plans, the 'B' teams would be eligible for promotion and relegation up to no higher than League One, but not for the FA Cup or League Cup.
The Football League issued a statement in response to the findings, urging continued dialogue with the FA but making clear it considers the initial plan unworkable.
Chief executive Shaun Harvey said in the statement: "From its outset, The Football League has engaged with the FA chairman's England Commission and encouraged our clubs to do the same.
"The League board met informally with Greg Dyke to listen to and question him on the rationale behind the proposals he has put forward for discussion by the wider game, and to consider the potential effect they would have on our competition and clubs.
"It is our view that the objective of increasing the number of quality English players is laudable.
"While the report may not contain a solution that is acceptable at the current time, we should continue to engage with the Commission to establish whether there is a solution that meets its stated objective but does not leave The Football League carrying a disproportionate or unreasonable burden.
"The Commission's report signals the beginning of a consultation process in which we will play a full and active part. This will include discussing all the relevant matters with our clubs, who will determine our ultimate position on these issues."
The immediate response from some of those clubs was less conciliatory and suggested the Commission's proposal might struggle to win support lower down the League ladder.
Portsmouth chief executive Mark Catlin called the plan: "Disgraceful and a complete joke - a total lack of respect for FL clubs".
An Accrington Stanley statement read: "In 2016/17 we can achieve our dream; we'll finally be able to play Stoke City reserves in the Football League."
And Peterborough chairman Darragh MacAnthony said: "It's all about ME, ME & ME from the FA/Prem and to hell with the rest of you. Can't be allowed to happen!"