Barry Ferguson confirms he is stepping down as Blackpool manager
Barry Ferguson has confirmed he is leaving Blackpool and has backed Jackie McNamara to succeed him.
Last Updated: 09/05/14 9:54am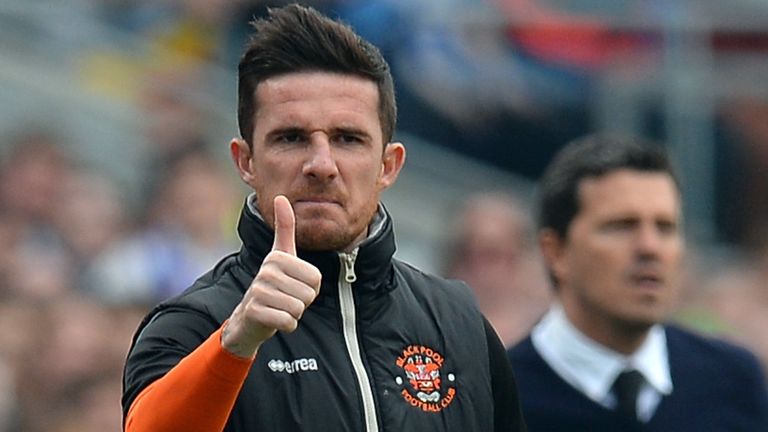 Blackpool have been without a permanent manager since January when Paul Ince was axed with Ferguson taking interim charge until the end of the season.
Player-manager Ferguson guided Blackpool to safety in the Championship, but the former Rangers man has revealed he has decided to step down.
Blackpool have already seen an approach for McNamara rejected by Dundee United and Ferguson has warned McNamara if he takes the job a big rebuilding job is needed at Bloomfield Road.
"I don't have a bad word to say about the club. In fact, I'd go as far as to say I could see why the job might interest an ambitious young manager like Jackie," Ferguson told the Daily Record.
"It's a great club, with a terrific stadium and superb fans. What it needs now is investment, that's why the supporters have a problem with the chairman.
"I left as I felt it would be better for someone fresh to come into the job. There are only five players contracted for next season so any new manager is going to need a few quid to build a team.
"We were getting crowds of 13,000-14,000 every second week so they have a right to make demands. The question Jackie has to ask himself is: Is this the right job at the right time for himself?
"It's a hard one as he's building a great young team at United and it may depend on how close he feels to his players and how far he thinks they can go together. Only he will know the answer to that."