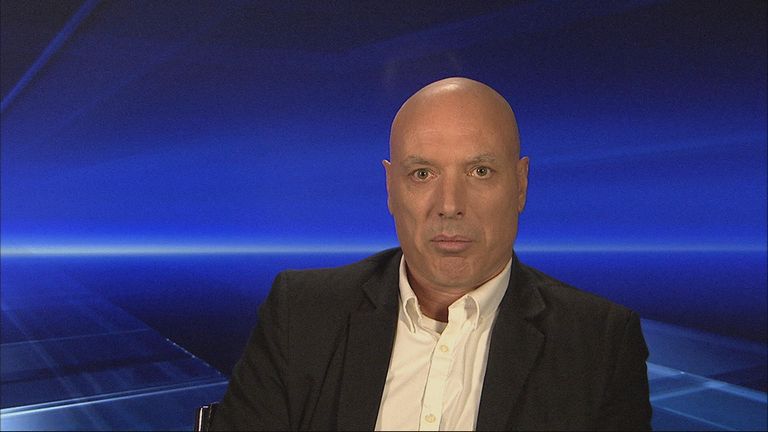 English football has sent a clear and positive message that it is free from match-fixing, according to Professor Andrew Harvey, the head of a comprehensive survey by FIFPro.
In a study conducted with over 120 players in England, including 64 from the Premier League, those questioned insisted they had not played in any game that has since been identified as fixed, nor had they been approached, nor had they any suspicions of match fixing in the English game.
The study was published on the same day that Nigeria's international friendly with Scotland, which finished 2-2, was the subject of a warning over possible match fixing from the National Crime Agency and a subsequent investigation.
Speaking to Sky Sports on Thursday, Dr Harvey warned that England and Scotland were not immune to match fixing and that everyone must be vigilant in safeguarding the game in Britain.
He said: "I think the players have sent a very clear and positive message that the game in England is as clear as we know from match fixing, but we need to be on alert
"And we have to assume the majority of players are clean and are therefore telling the truth.
"I don't think we've ever been immune from it but perhaps there has been some complacency in the past. What these investigations show is that we cannot be complacent. However, it also shows that there is not a massive problem.
"The English game is obviously one of the richest. It attracts a great deal of money on the betting market and therefore we have to be very, very careful to make sure the English game does not get affected.  
"The problem in England and Scotland is more related to players betting on their own matches, rather than fixing them, with players perhaps accruing gambling debts."
Dr Harvey, of Birkbeck Sport Business Centre and a professor at the University of London, also warned of potential fixing at this summer's World Cup.
"I think we need to be careful but I don't think we need to be too worried," he said.
"I don't think the World Cup is immune from match fixing because of course with the huge amounts of money likely to be bet on the matches – that certainly makes it at risk.
"But I think that, with the measures put in place by FIFA, security officials and betting monitoring at every game, and the integrity sessions they're doing with players,, overall the World Cup will be a clean competition."