Sky Sports News obtains details of widespread match-fixing in 2010
Sky Sports News has obtained a copy of a FIFA report showing at least seven international friendlies were fixed in 2010.
Last Updated: 02/06/14 12:08pm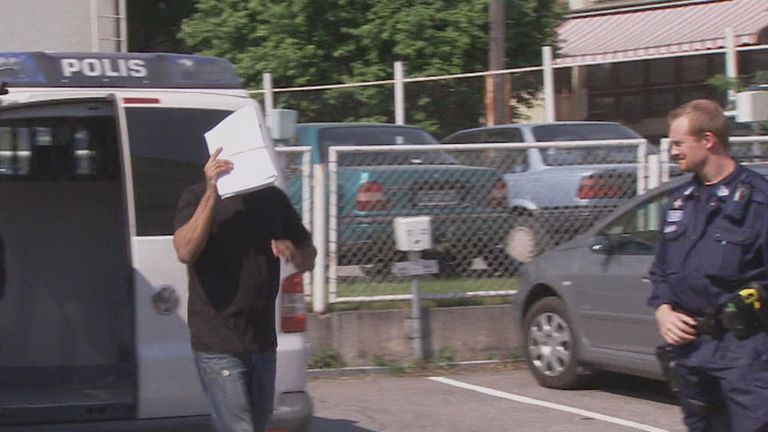 Notorious match-fixer Wilson Raj Perumal used a front company to supply the referees for the games in question.
Perumal claims his syndicate were making millions of pounds every year from match-fixing.
In May 2010, Perumal's Singaporean match-fixing syndicate signed a deal with the South African Football Association to supply referees for all of South Africa's friendlies ahead of the 2010 showpiece - and Sky Sports News have seen copies of the contract.
The match officials were paid up to 70,000 dollars a game to fix the result of matches.
The games that FIFA investigators believe were fixed include five involving the 2010 World Cup host nation.
South Africa's 4-0 win over Thailand, a 1-1 draw with Bulgaria, a 2-1 win over Colombia, a 5-1 win over Guatemala and a 1-0 victory over Denmark were played in May and June 2010 and are all being investigated.
The other games under suspicion - also played in June - are Nigeria's 3-1 win over Korea and Japan's goalless draw with Zimbabwe.
FIFA admitted last week that attempts had already been made to fix games at the forthcoming World Cup finals in Brazil.
The report states: "An investigation by FIFA Security has established that at least five and possibly far more international matches in the lead-up to Football World Cup (FWC) 2010 were "fixed" by a well-known match fixing criminal, Wilson Raj Perumal, using both a front company, "Football 4 U International" (F4U) and corrupted referees - at least one notoriously so, Mr Ibrahim Chaibou."
FIFA has confirmed that its investigation is continuing.
Wilson Raj Perumal is currently in prison in Finland awaiting extradition to Singapore.
In 2012, he was sentenced to two years in prison in Finland after being found guilty of match-fixing.