Transfer news: Sunderland mulling over former Crewe striker Max Clayton
Last Updated: 13/07/14 1:32pm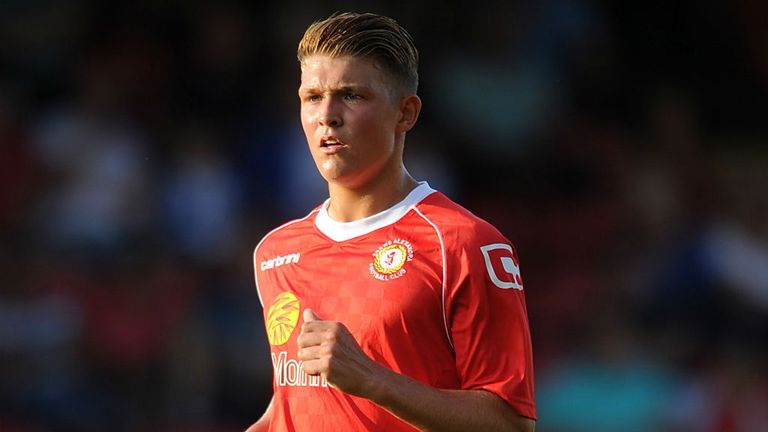 Sunderland are weighing up a move for Crewe striker Max Clayton, but could be required to pay a reported £1million plus add-ons for the out-of-contract youngster.
Clayton, who progressed through Crewe's famed academy and has played there throughout his career, turned down the offer of a new deal at the end of last season and is said to have attracted interest from a host of clubs.
The 19-year-old has been training with Sunderland as part of their pre-season preparations and is due to continue doing so, but with him being under the age of 24, Crewe will be entitled to a compensation fee for Clayton.
Crewe boss Steve Davis said: "They [ Sunderland ] have spoken to us and as he is out of contract, he can go where he likes. He is within his rights to do that.
"It will be a type of trial and they will make a decision on him after that.
"They must be keen on him to have a look at him and if he impresses, I am sure they will come back with an offer.
"We are due compensation and hopefully something can be decided between the clubs if it comes to that."
The former England Under-19s star netted 16 goals in 92 appearances for the club since making his debut in 2011.